Indoor Air Quality Monitor for Schools, Offices, Restaurants, and Hospitals – Tracks CO2, TVOC, Temp, Humidity, and Pressure – No Subscription Required
Instant insight into the quality of the air in your building
Accurate tracking of multiple key air quality indicators
Instant alerts when poor air quality levels are detected
Simple wireless installation | Can easily be used anywhere in the building
E-Ink display for real-time viewing with low power consumption
1 year of battery life | AA Batteries included
1-year warranty on device and parts | FCC & IC Certified
Solution Description


Real-time Air Quality Monitoring
Create an optimal school or work environment protecting student and employee health while meeting indoor air quality mandates.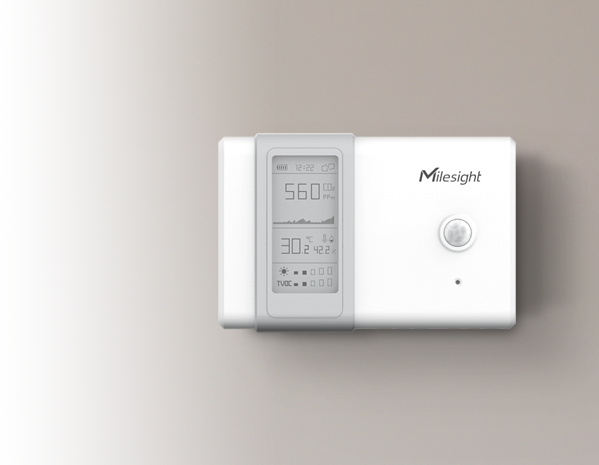 Multiple Sensors in One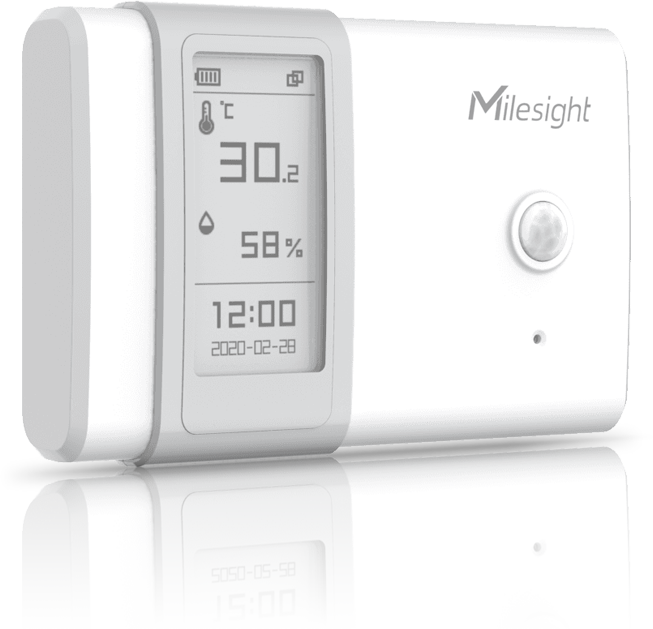 1
Temperature & Humidity
Monitor and display real-time environmental temperature and humidity data
2
CO2
Get CO2 concentration data to help respond to indoor air quality problems
3
TVOC
Detects the concentration of iVolatile Organic Compounds to ensure occupants well being
4
Barometric Pressure
Measure and record barometric pressure data to ensure proper ventilation
5
Light
Acquire real-time luminance data to verify lighting status indoors
6
Activity Level (PIR)
Detect the presence of people to monitor the activity level within certain areas
Monitor Any Indoor Area
100% plug and play solution that can monitor any indoor area in schools, workspaces, hospitals, and government buildings to ensure its occupants' safety and meet state and local mandates.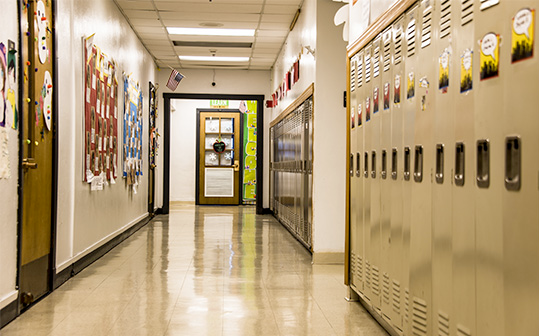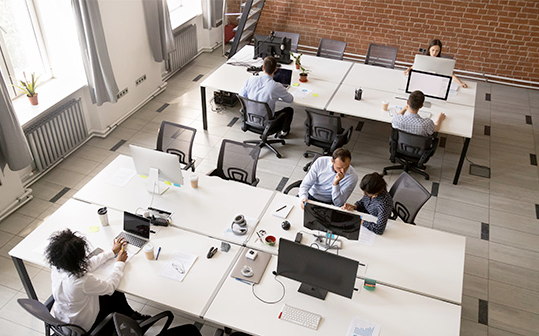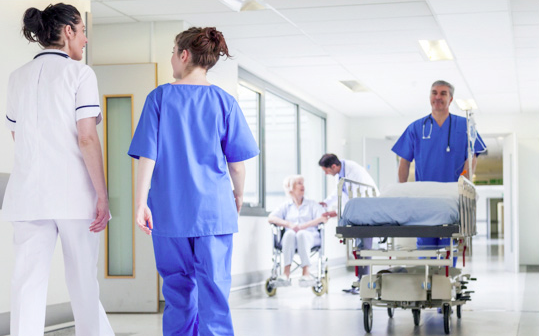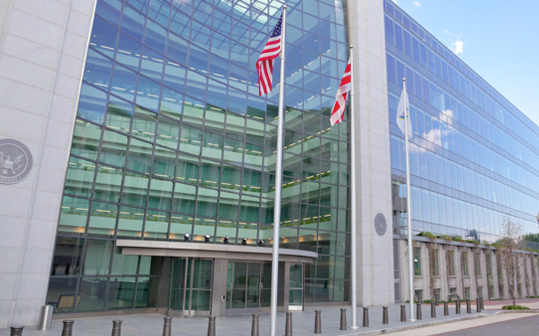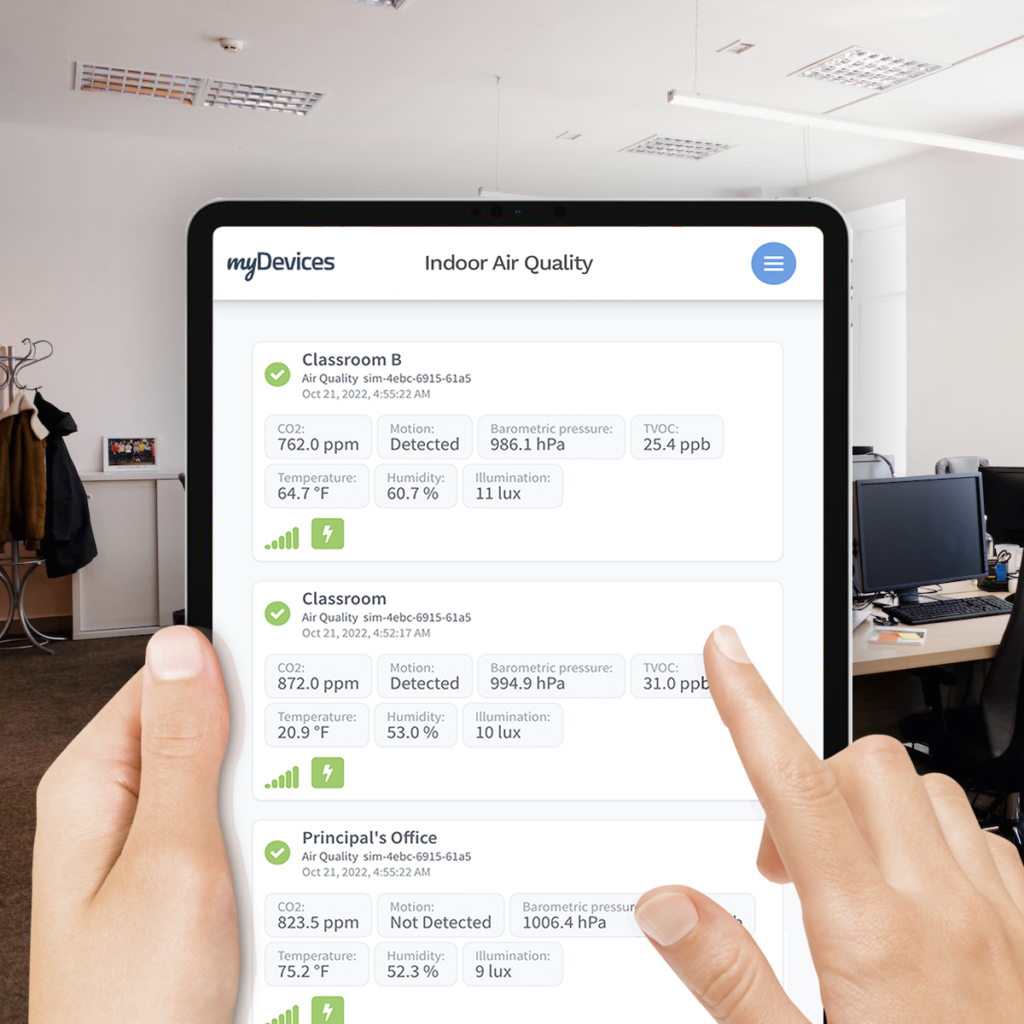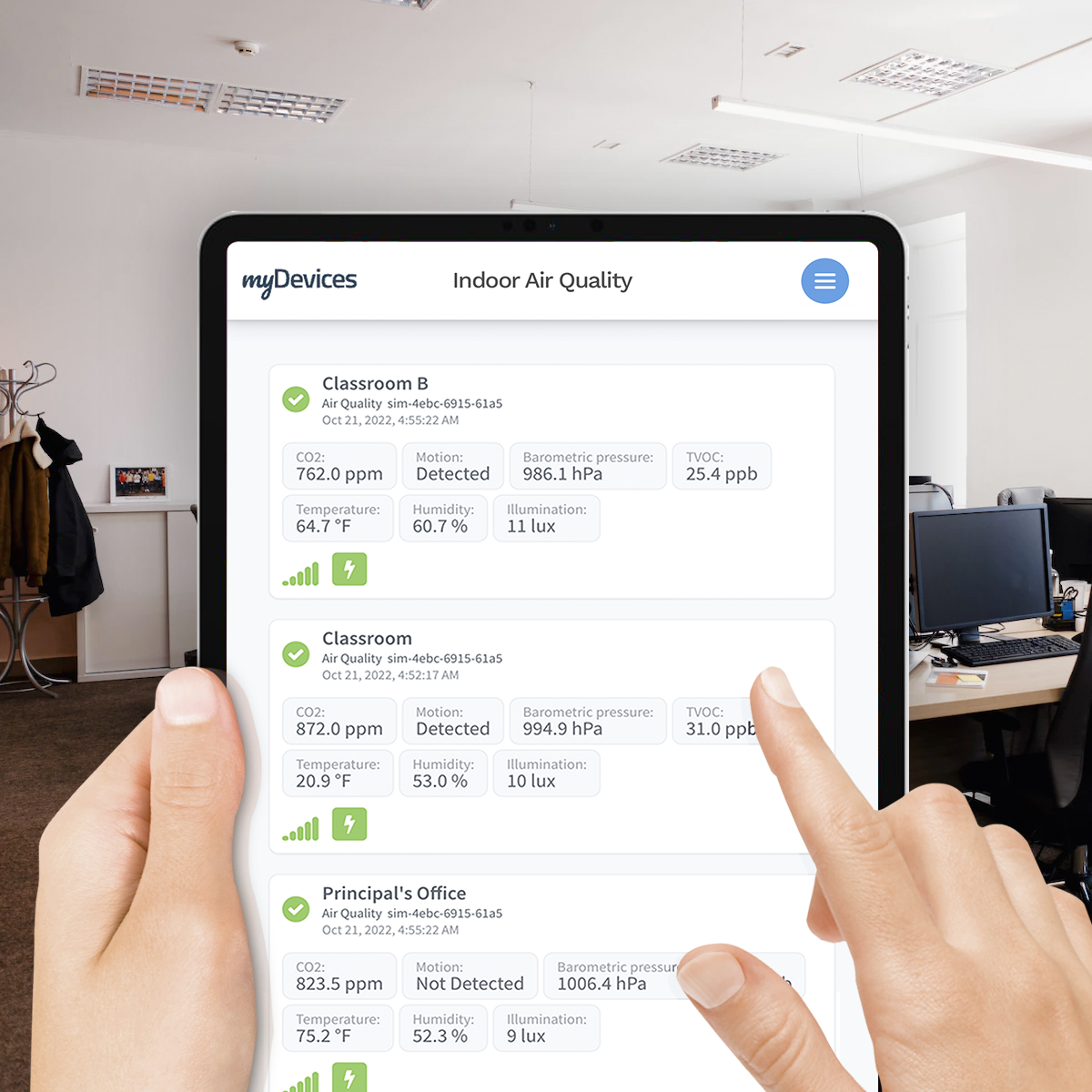 Make your Buildings Safer
Ensure proper safety with 24/7 comprehensive indoor air quality monitoring for workplaces, schools, hospitals, hotels and commercial buildings.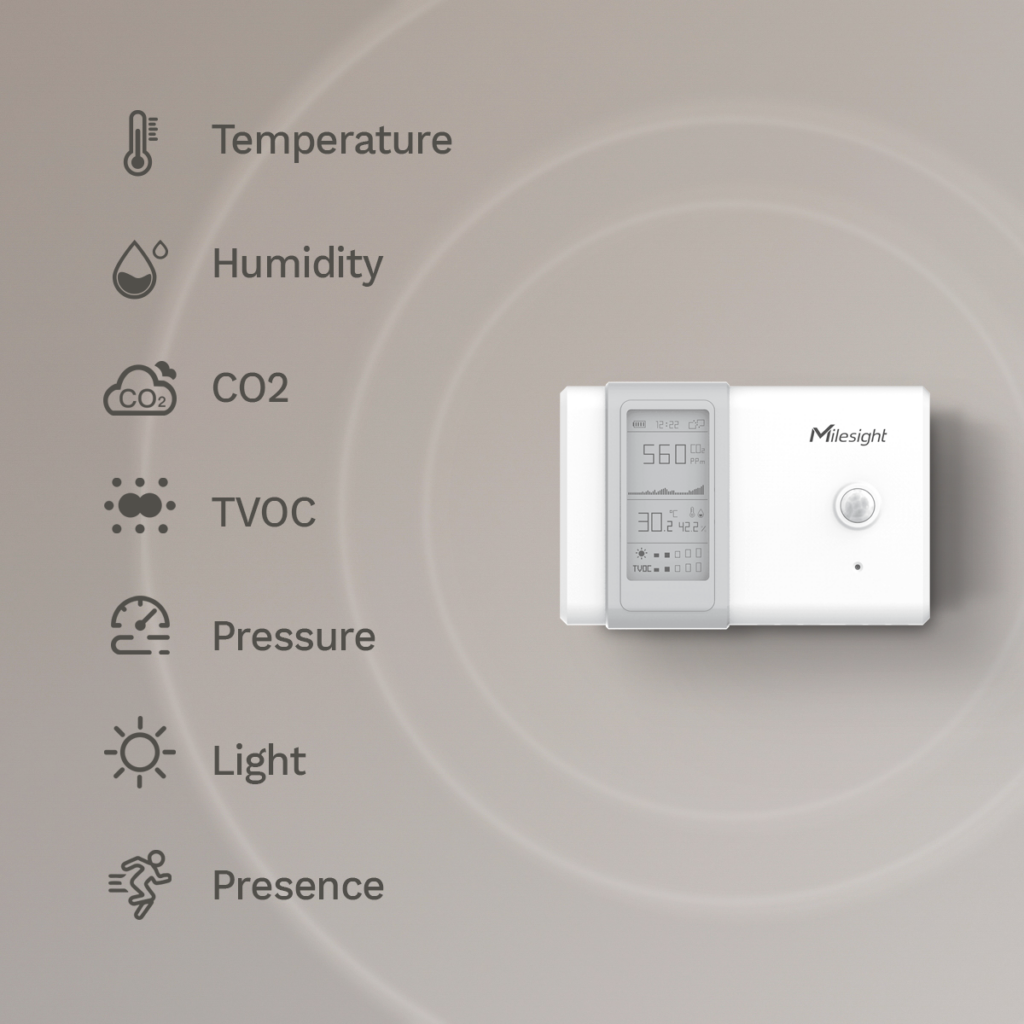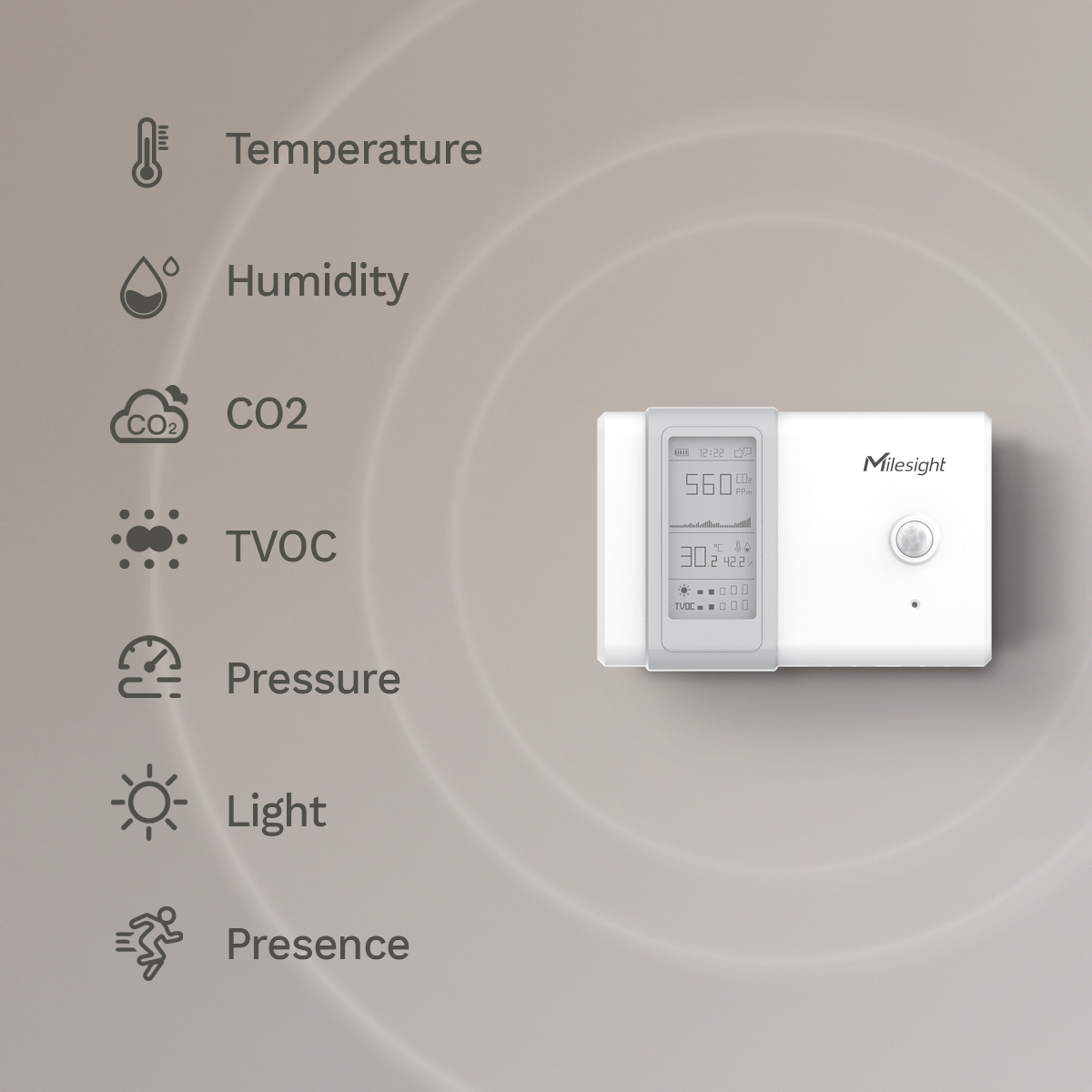 Know your Business Indoor Air Quality
Monitor 7 IAQ conditions including temperature, humidity, carbon dioxide, TVOC, pressure, light and presence.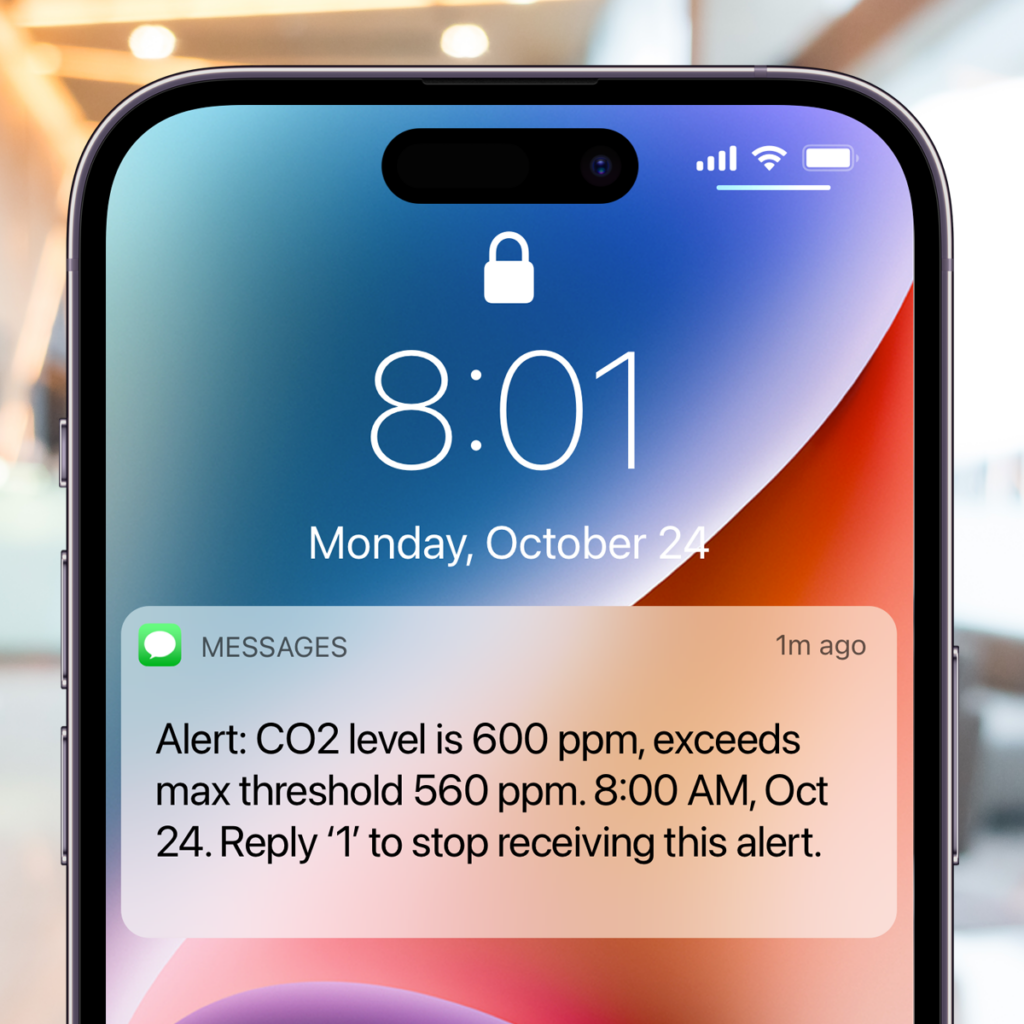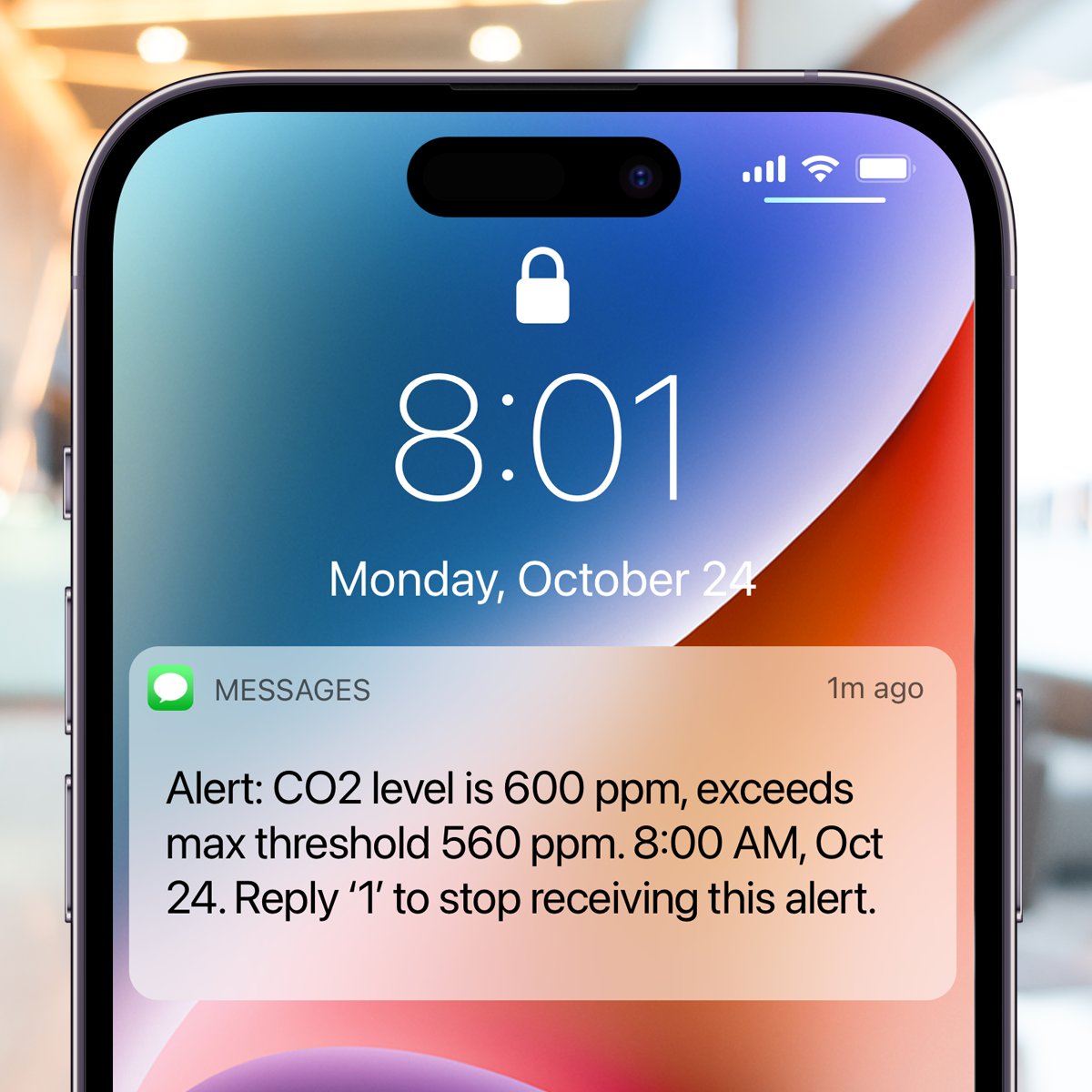 Instant Alerts
Receive SMS and email alerts to act quickly when air quality conditions fall below or above set thresholds.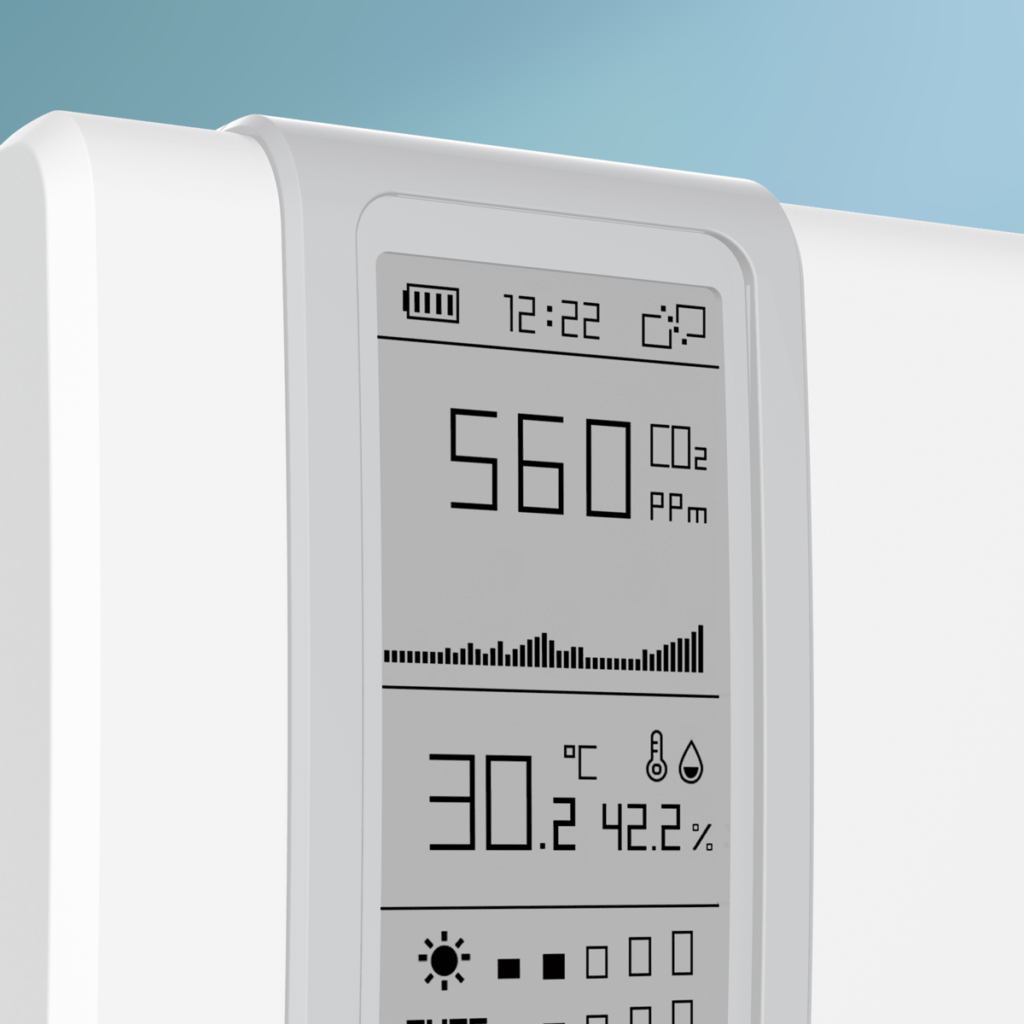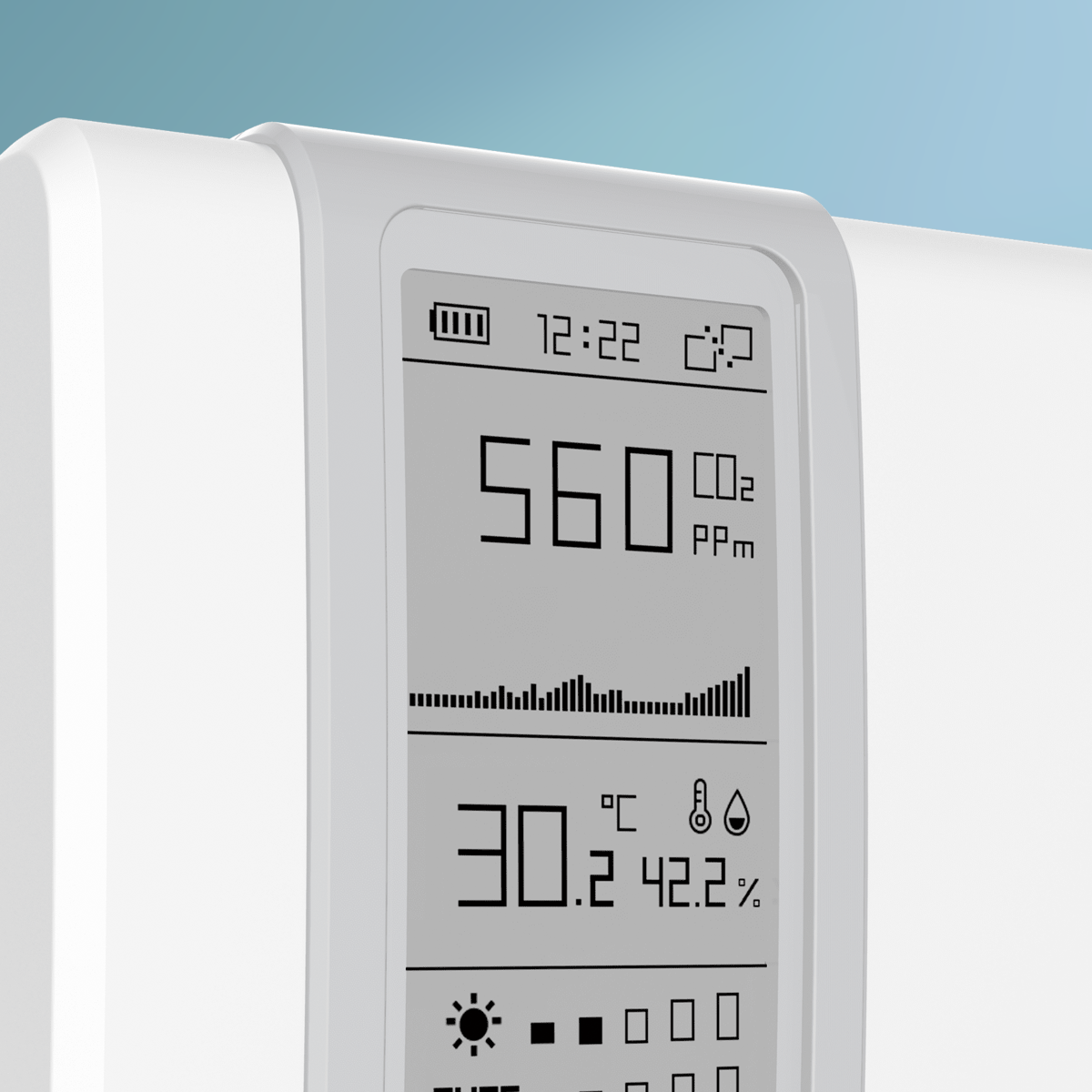 E Ink Screen
Displays real-time multiple ambient conditions including time and battery status on its 2.13" E Ink display for instant insights!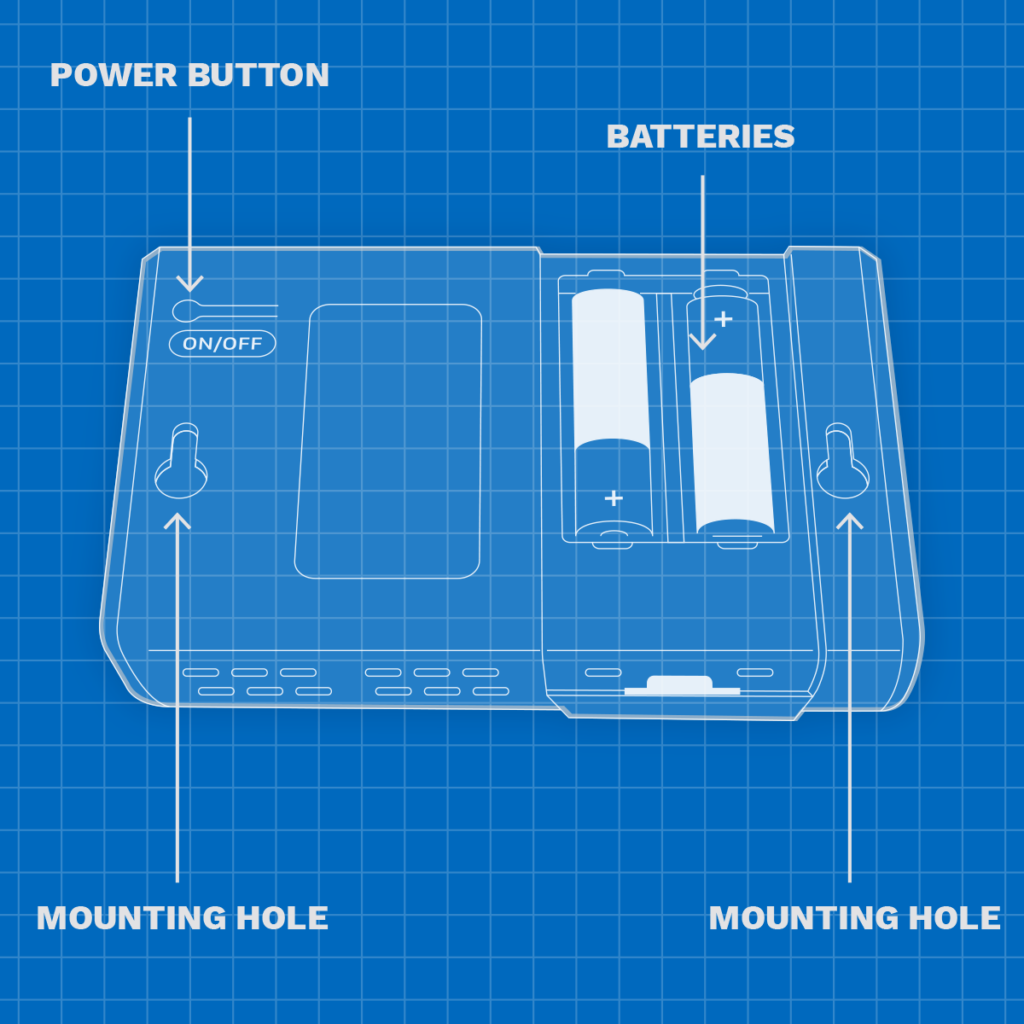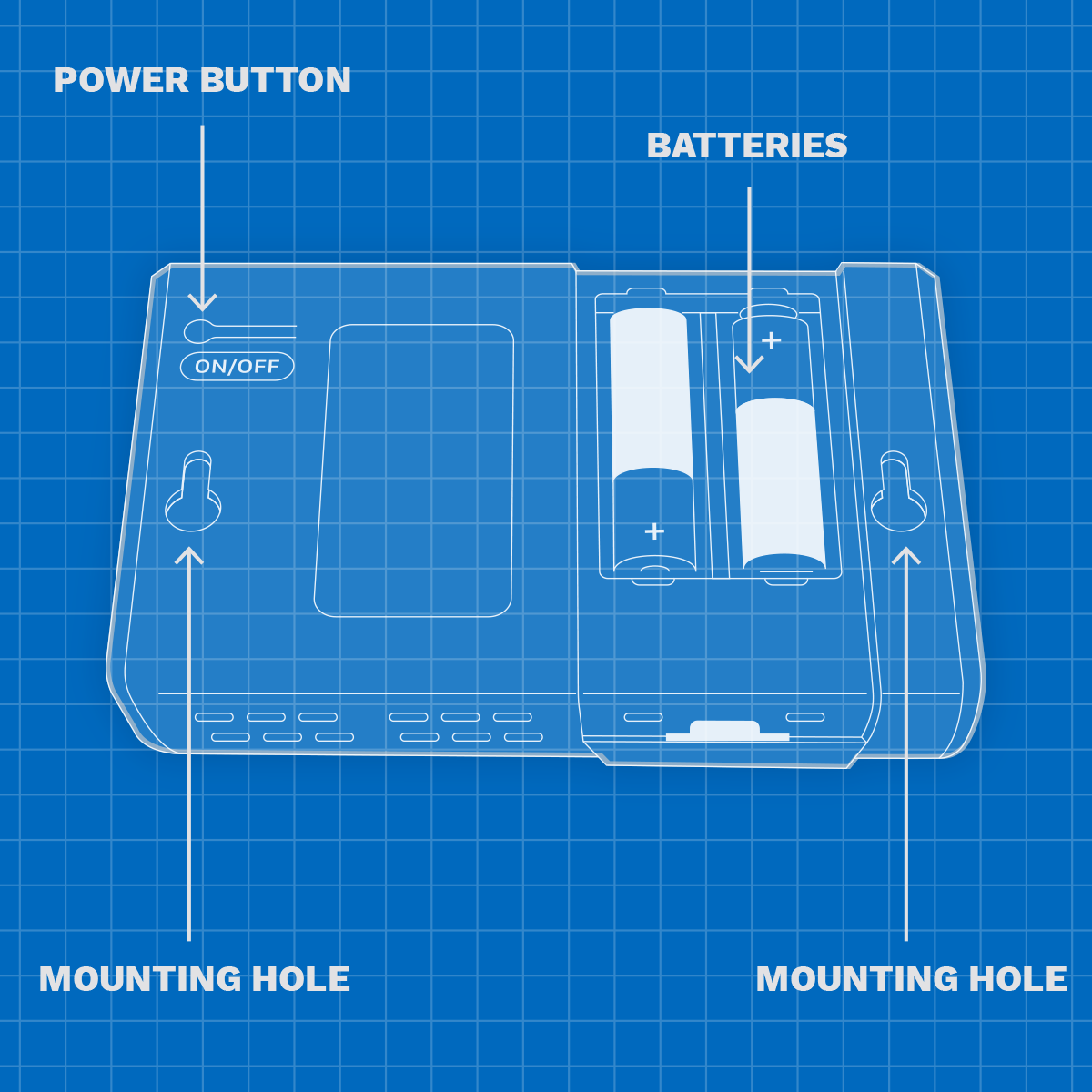 Simple Installation
Pop in the rechargeable AA batteries and mount on the wall, wirelessly, with the included mounting screws and alignment sticker.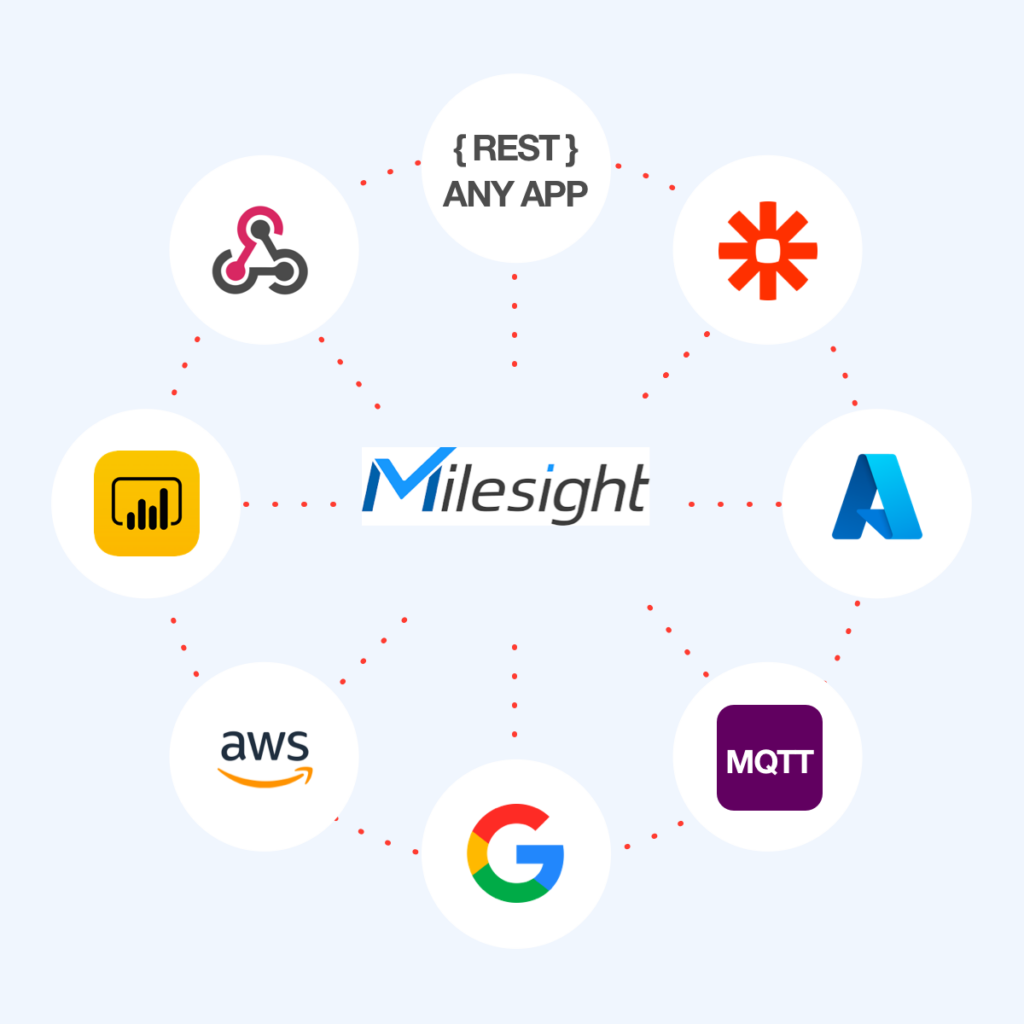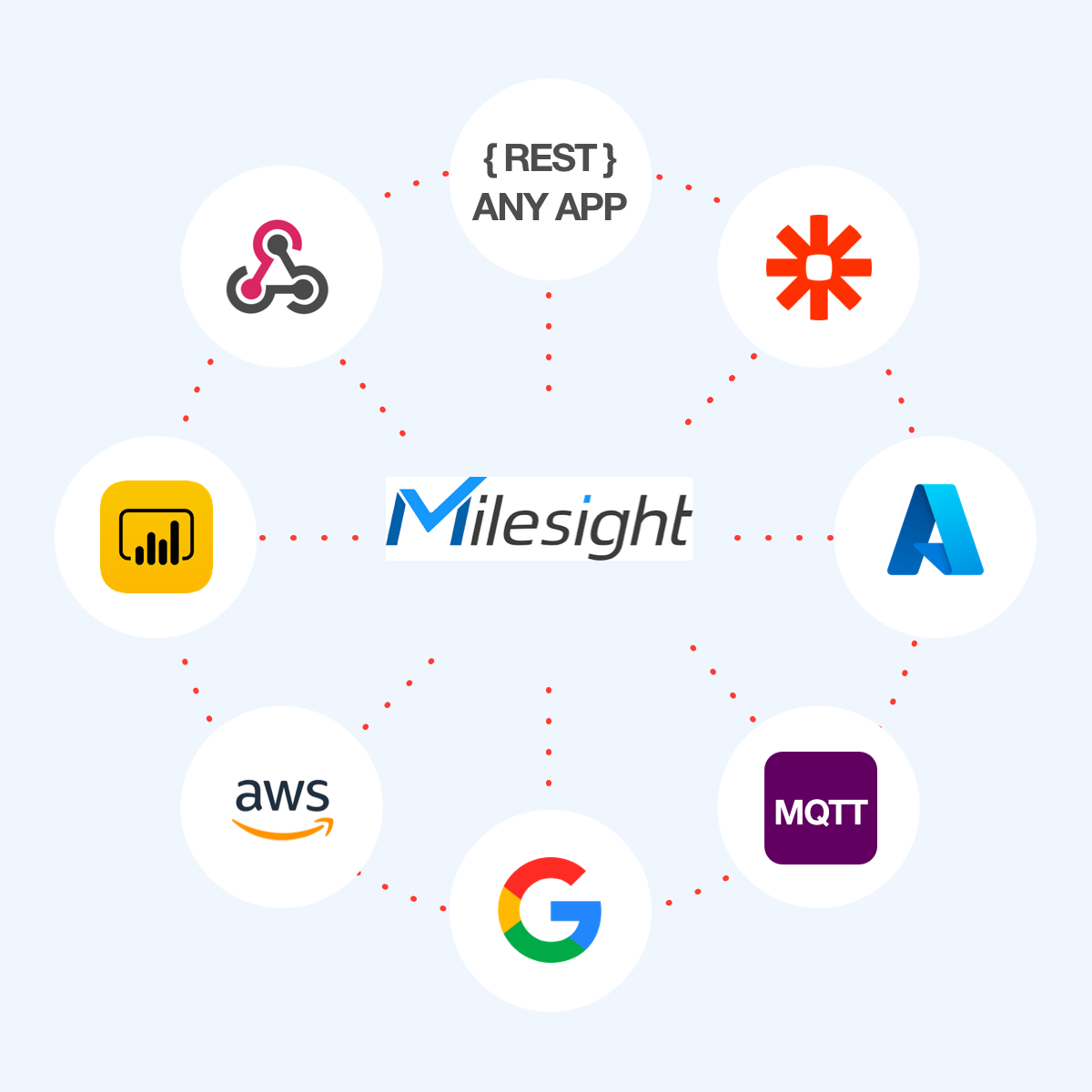 Instantly Connect to Any App or Platform
Seamlessly connect Indoor Air Quality data to existing systems, business intelligence tools or any 3rd party app or platform.
How it works
Plug and Play Indoor Air Quality Monitoring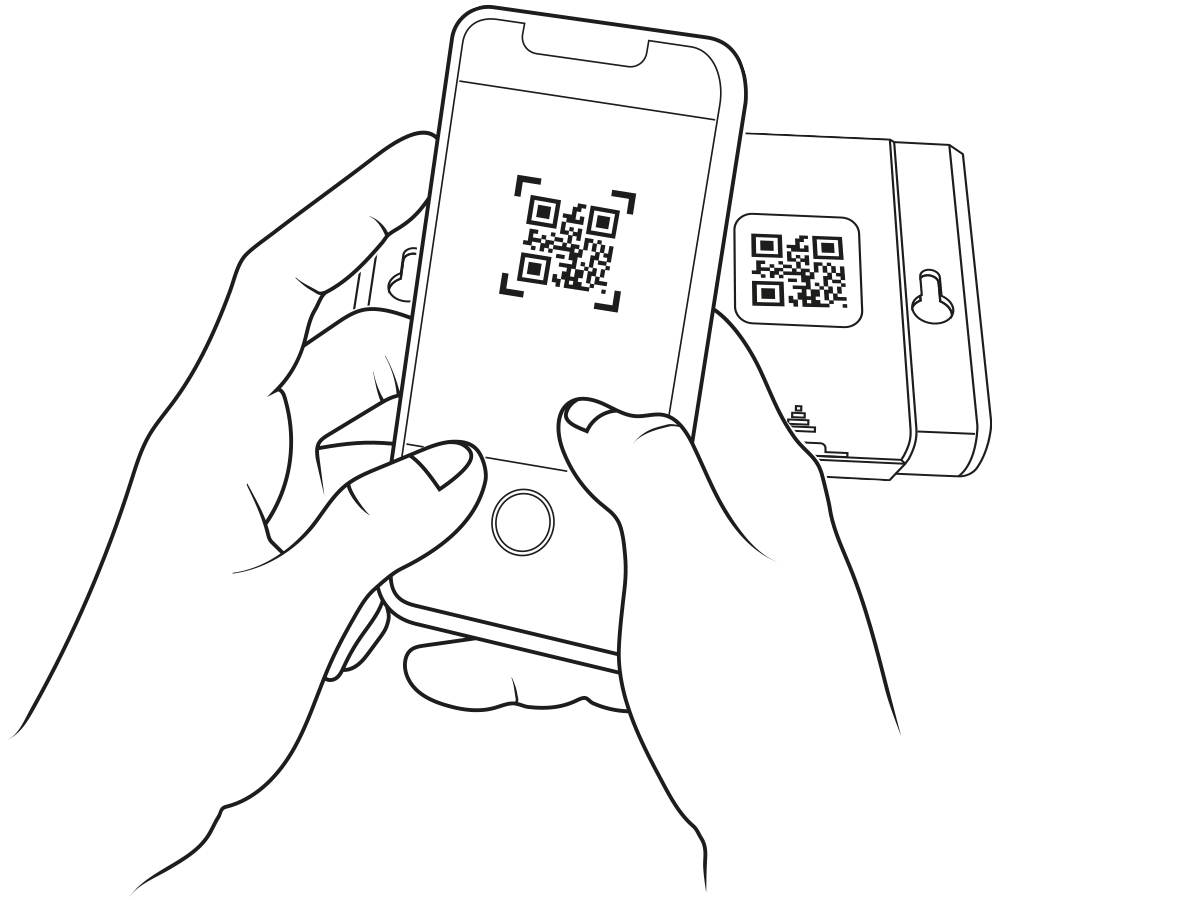 Scan the QR code to onboard your device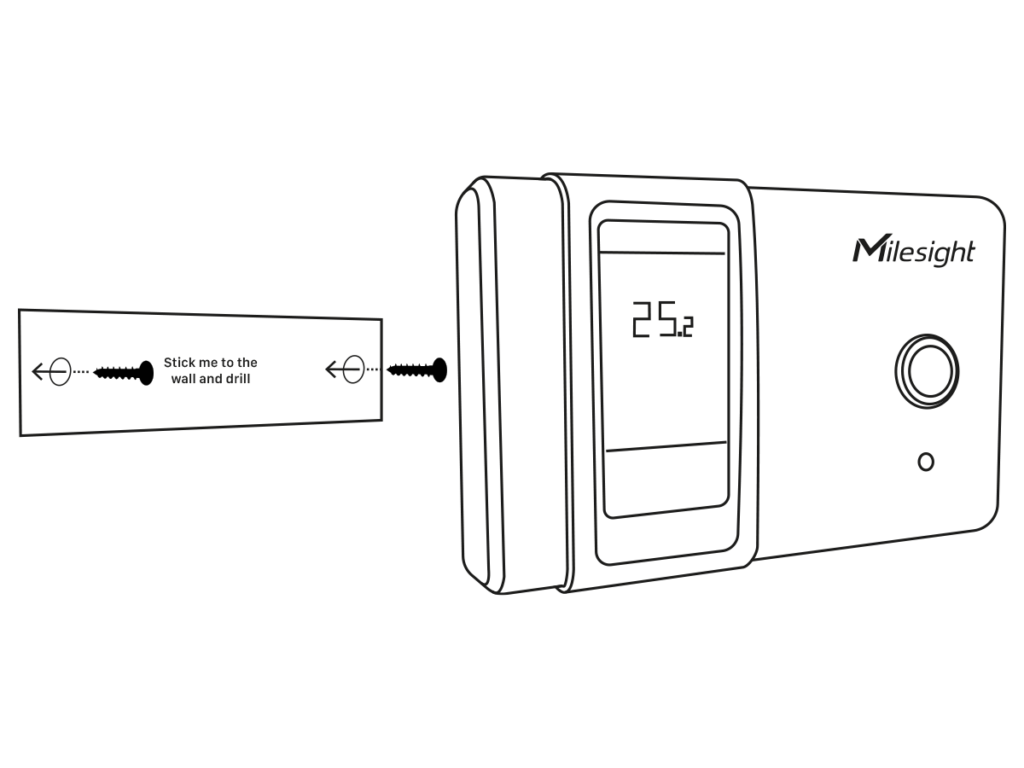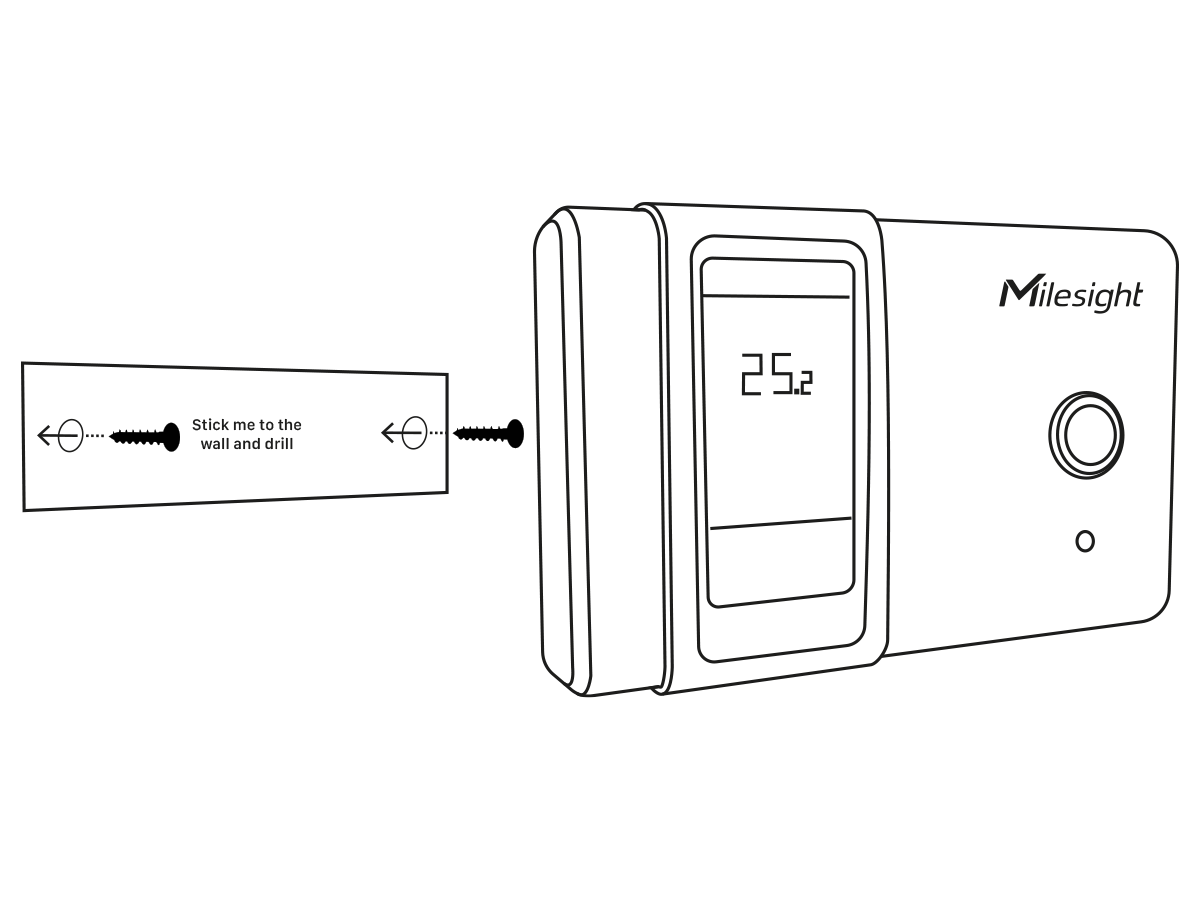 Mount the sensor on the wall with the alignment sticker and screws


Remotely monitor indoor air quality right from the mobile or web app
Product Specifications
Model: AM107
Hardware
Frequency
CN470/RU864/IN865/EU868/US915/AU915/KR920/AS923
Tx Power
20dBm
Sensitivity
-137dBm @300bps
Mode
OTAA/ABP
Power Supply
2 x alkaline AA batteries or powered via USB type-C
Battery Lifetime
0.9 years (SF7)
0.7 years (SF10)
1.1 years (VOC disabled, SF7)
0.9 years (VOC disabled, SF10)
| Sensors | |
| --- | --- |
| Temperature | |
| Range | -20°C to + 70°C (operating temperature for screen: 0-45°C) |
| Accuracy | ±0.3°C (0°C – 70°C), ±0.6°C (-40°C – 0°C) |
| Humidity | |
| Range | 0% to 100% RH |
| Accuracy | ±3% RH (10% – 90%), ±5% RH (0% – 10%, 90% – 100%) |
| PIR | |
| Detection Area | 94 ° Horizontal, 82 ° Vertical |
| Detection Distance | 5 m |
| Light | |
| Range | 60000 lux (Visible + IR, IR) |
| Accuracy | ±30% |
| CO2 | |
| Range | 400 – 5000 ppm |
| Accuracy | ±30 ppm or ±3 % of reading |
| TVOC | |
| Range | 0 – 60000 ppb (total VOC) |
| Accuracy | ±15 % of reading |
| Long-term Stability | 1.3 % accuracy drift per year |
| Barometric Pressure | |
| Range | 300 – 1100 hPa (-40°C – 85°C) |
| Accuracy | ±1 hPa |
Dimensions
(mm)


Additional Resources
Questions & Answers
Are there volume discounts available?
Absolutely, per-device subscription prices decrease as your deployments begin to increase in volume. Please schedule a call with our sales team to discuss your specific requirements to get a customized quote.
Can I white-label the app?
Yes, we can white-label our app and deploy it on a private domain for you. You'll receive both a web-based and a mobile-based application with your logo and colors, running on your own private realm. Contact sales for more information.
Is there a paid plan associated with this solution?
myDevices offers a free POC plan that supports up to 5 connected devices. For more information on available plans, visit our plans and pricing page.
Can I upgrade or change my monthly plan after ordering?
Yes, you may upgrade to one of our commercial plans at any time if your volumes increase or you simply need access to added support and features.
Is there a month-to-month contract?
If you do upgrade to a paid plan, no contract is required. However, your account will be charged automatically monthly.  You may cancel at any time without any penalties.
Does the app indicate the current battery life of the devices?
Yes, you will see battery life as well as signal strength. You can also set SMS and/or email alerts based on battery and signal levels.
Can I track from my PC?
Yes, the tracking application works across all devices (mobile, tablet, and desktop).
Does this work on Android?
Yes, it works across all platforms on any operating system.
Can I add more than one device to the same app?
Yes, you may add as many devices onto one account as you need.
Do you have an open API, and can I connect data to my own platform?
Deploy Indoor Air Quality Monitoring
Talk to our team of experts to help you deploy indoor air quality monitoring solutions.