Energy and Runtime Monitoring – Track Energy Usage of Industrial and Commercial Assets, Monitor Machine Runtime, and Track HVAC Efficiency.
Industrial solution for monitoring energy and runtime of powered assets
Simple clip-on installation for instant monitoring | No electrician needed
Multiple options to monitor anything from small appliances to large buildings | CTs available up to 5000A
Get instant mobile and email alerts based on run time , energy consumption, or machine maintenance
Self-contained power | No battery required
1 year warranty on device and parts | FCC Certified
Partner licensing plan is required
Solution Description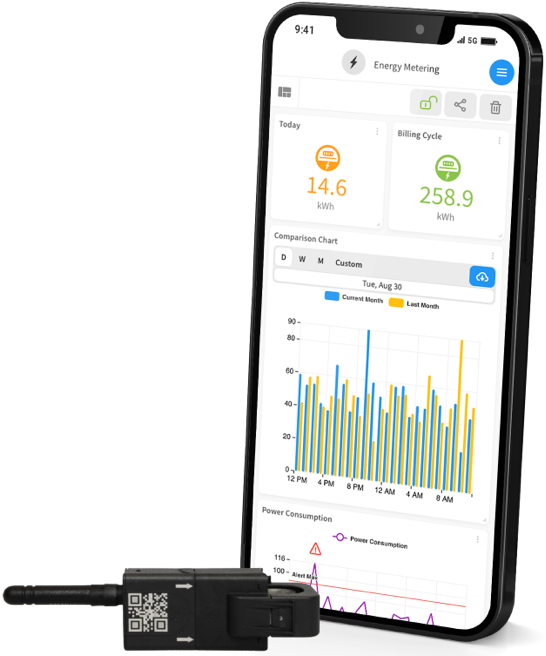 Energy monitoring made easy
Obtain actionable, insightful data that helps solve complex energy challenges, including reducing carbon footprints, decreasing costs, improving performance, all with scalable ROIs.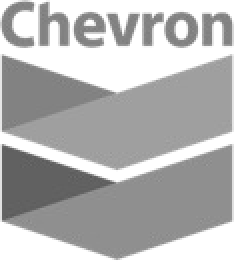 Featured on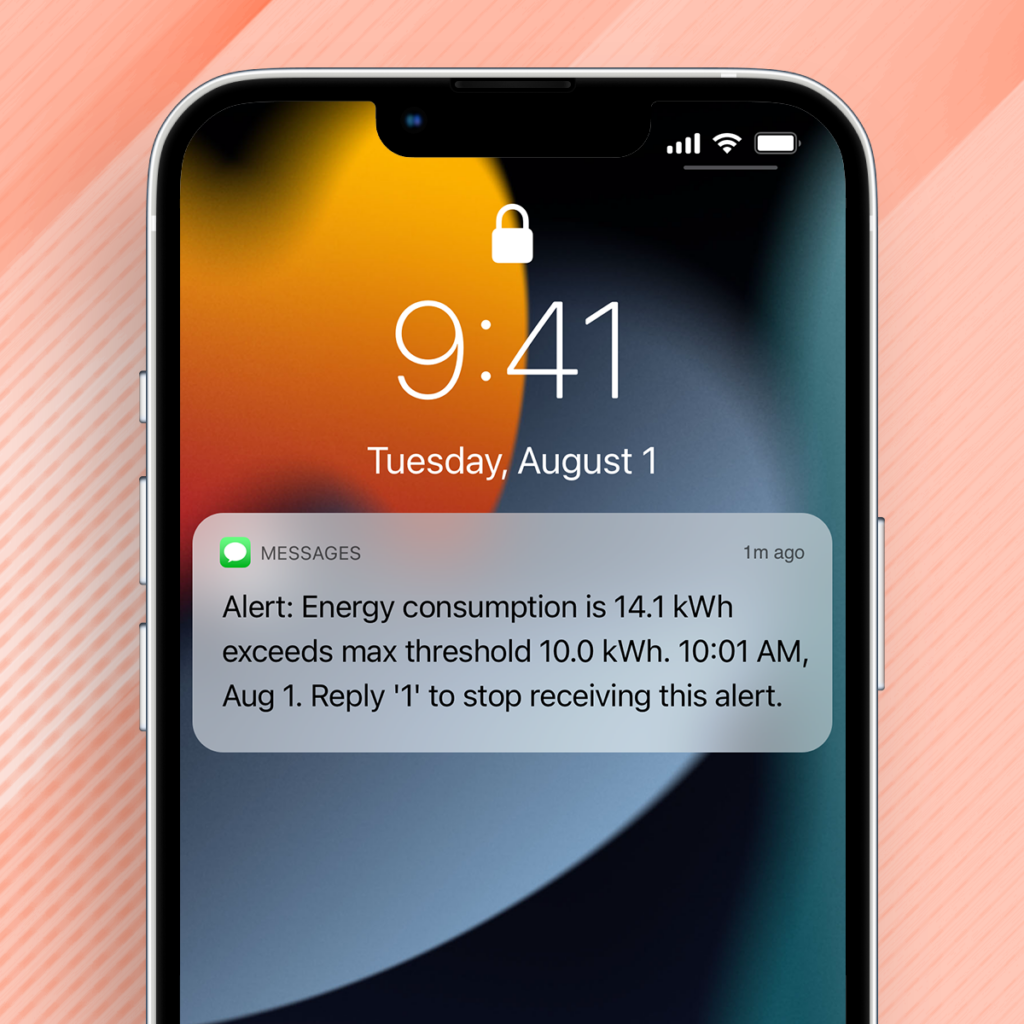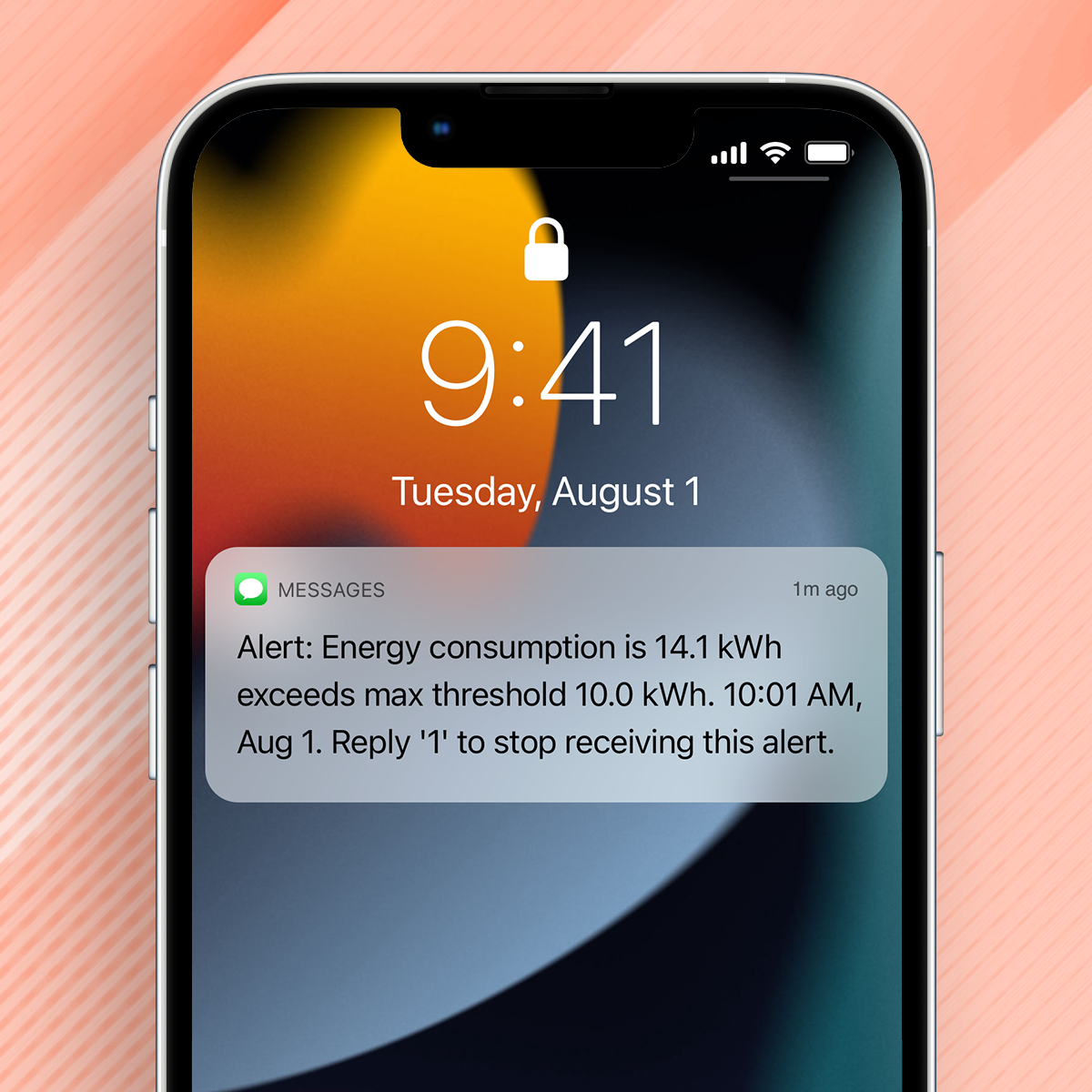 Save Energy and Money
Understanding how much energy your business is using, when and where, empowers you to find savings.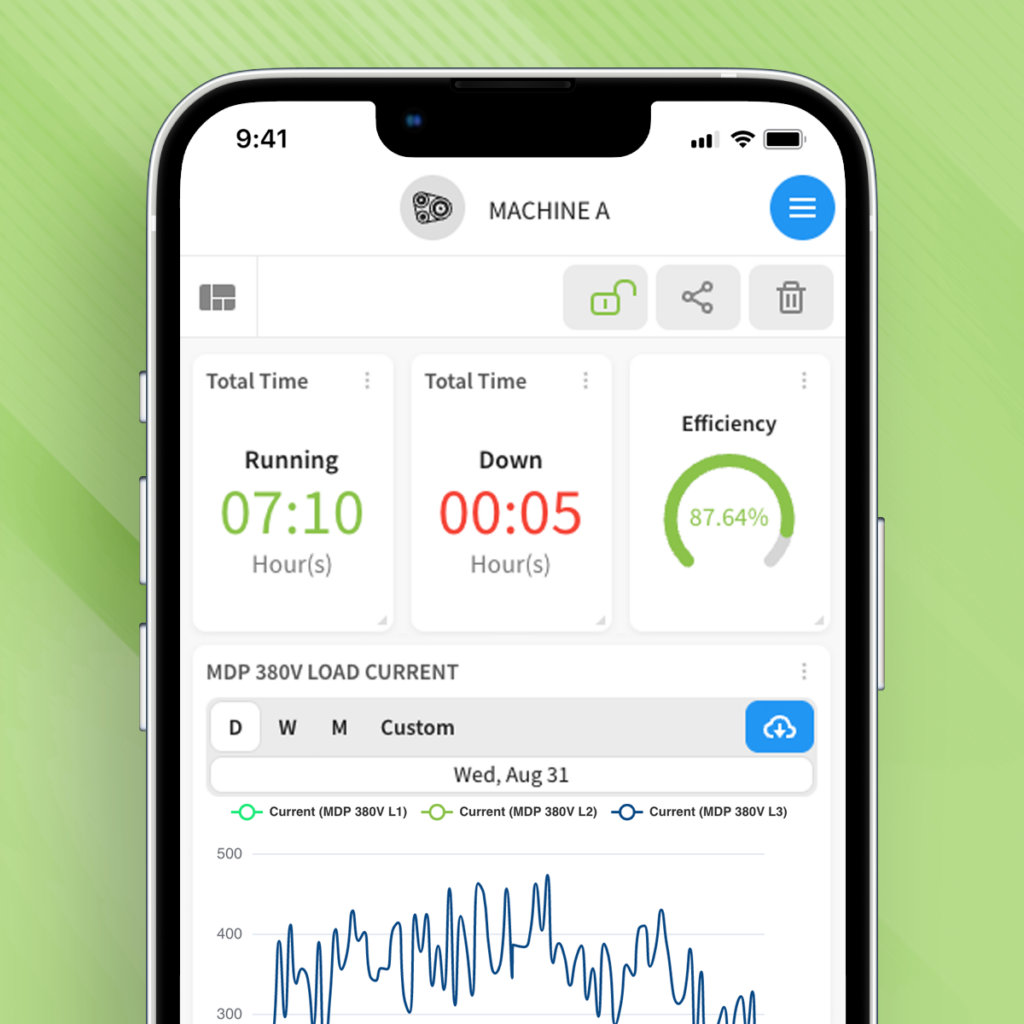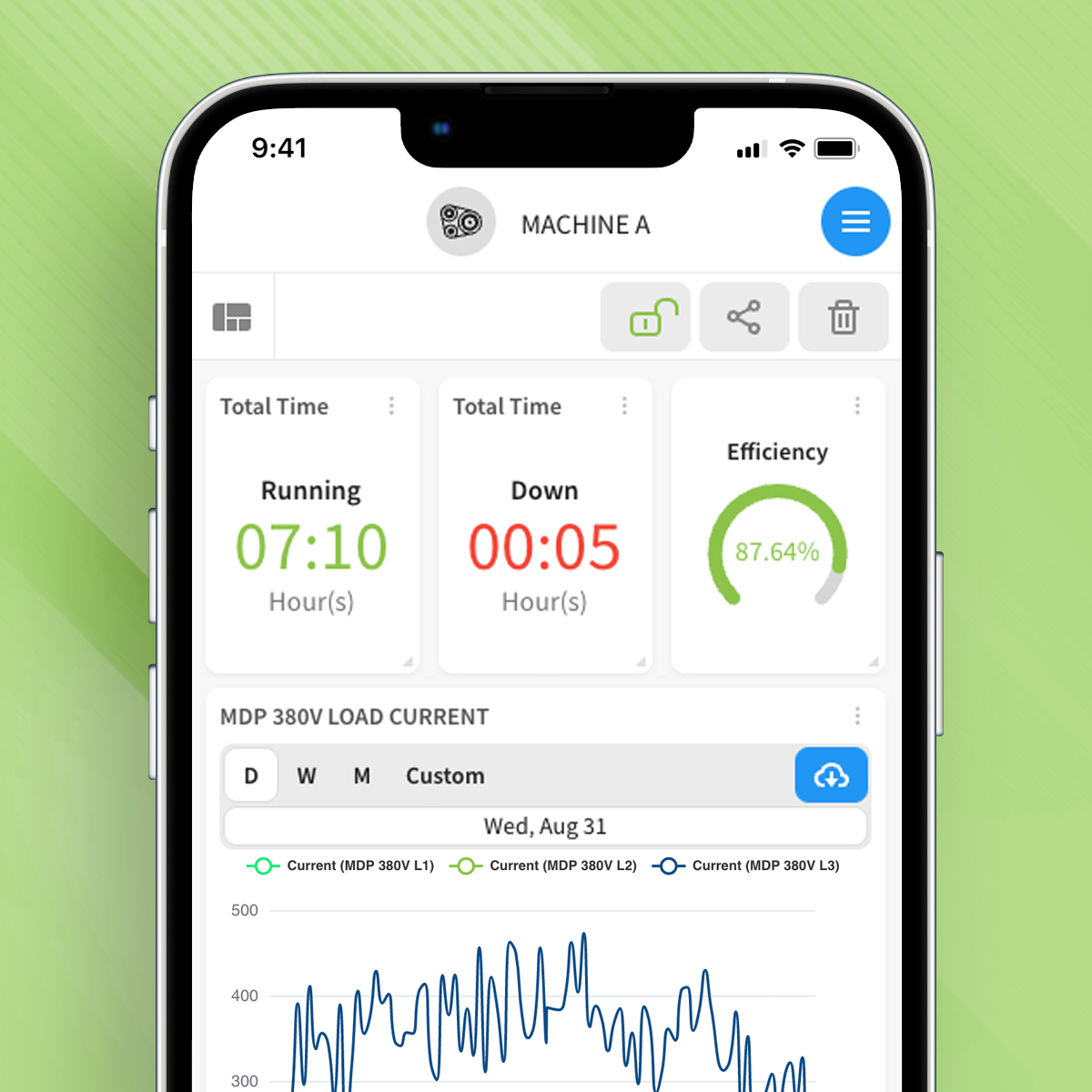 Track Machine Runtime
Get a view into your business and track runtimes to ensure proper operation and efficiency. Reduces downtime and improves product quality resulting in better ROI.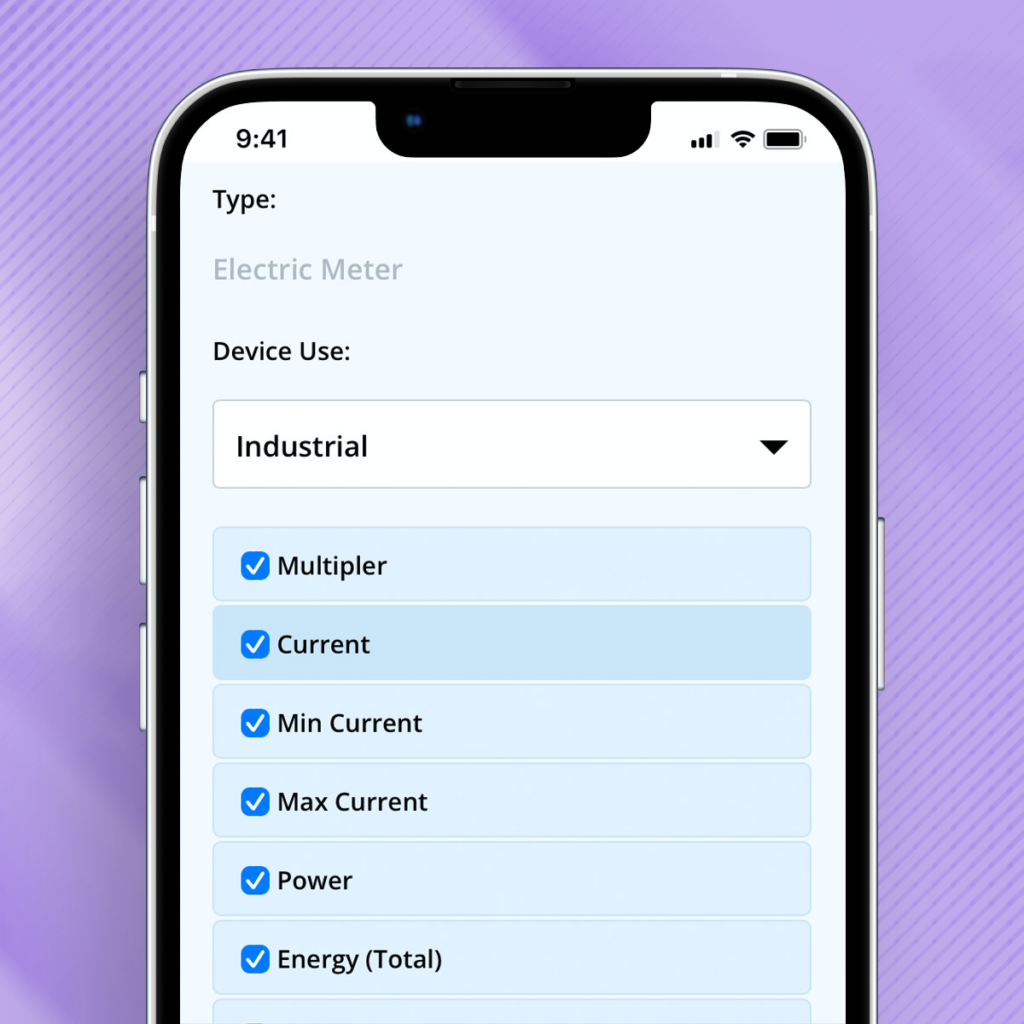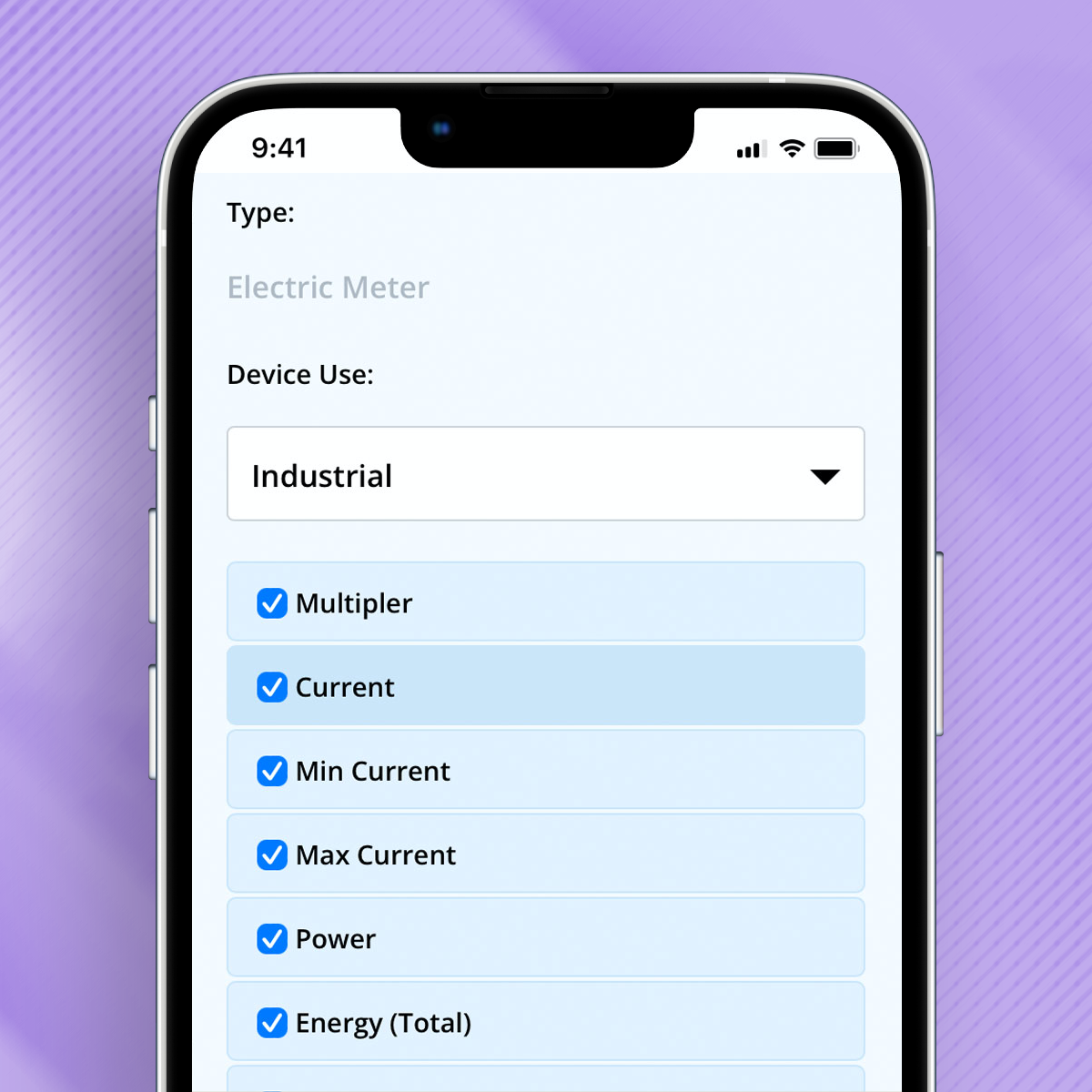 Custom Device Settings
Remotely manage device configurations from your web or mobile app. You can edit settings such as device use, reading intervals, and unit type.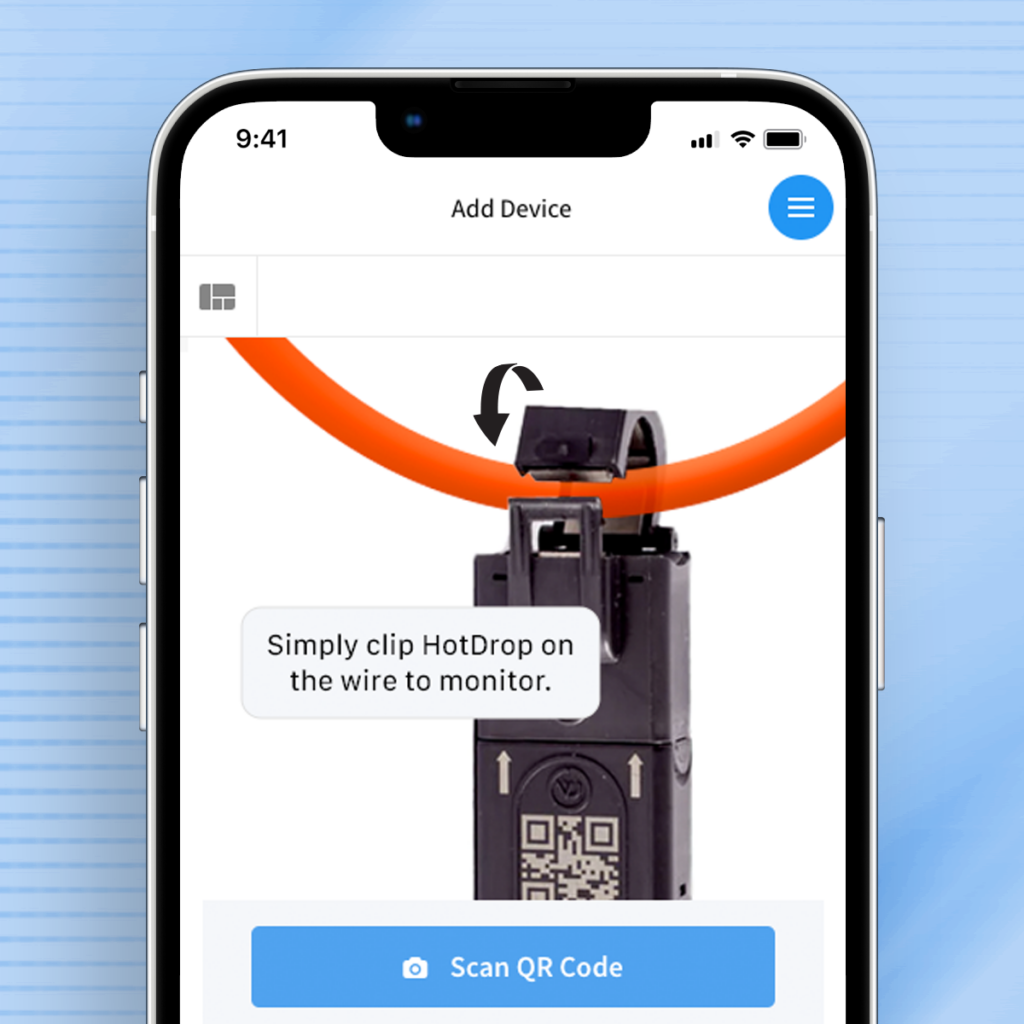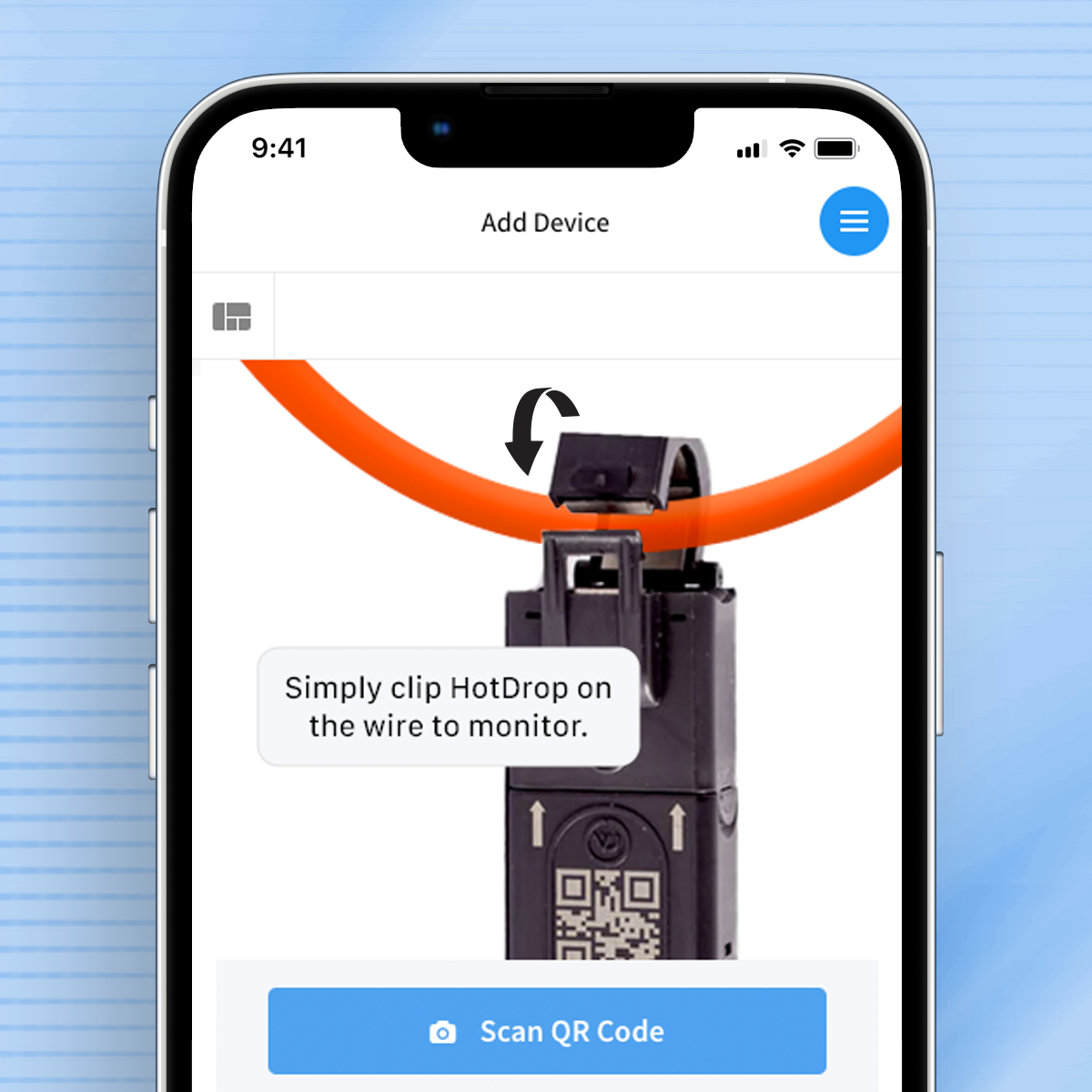 Easy Installation
The HotDrop's non-invasive design allows it to safely install instantly without de-energizing a facility, delivering significant cost savings and scoping simplicity with a snap.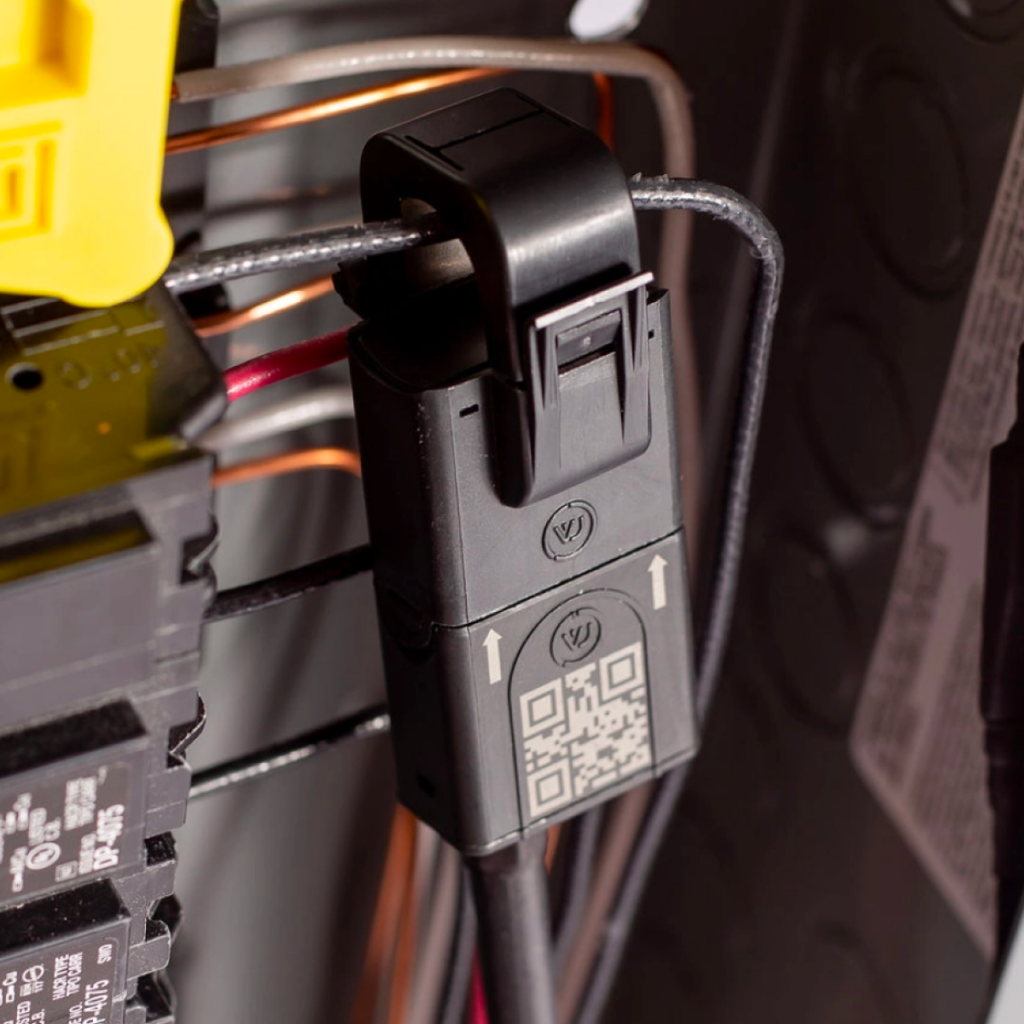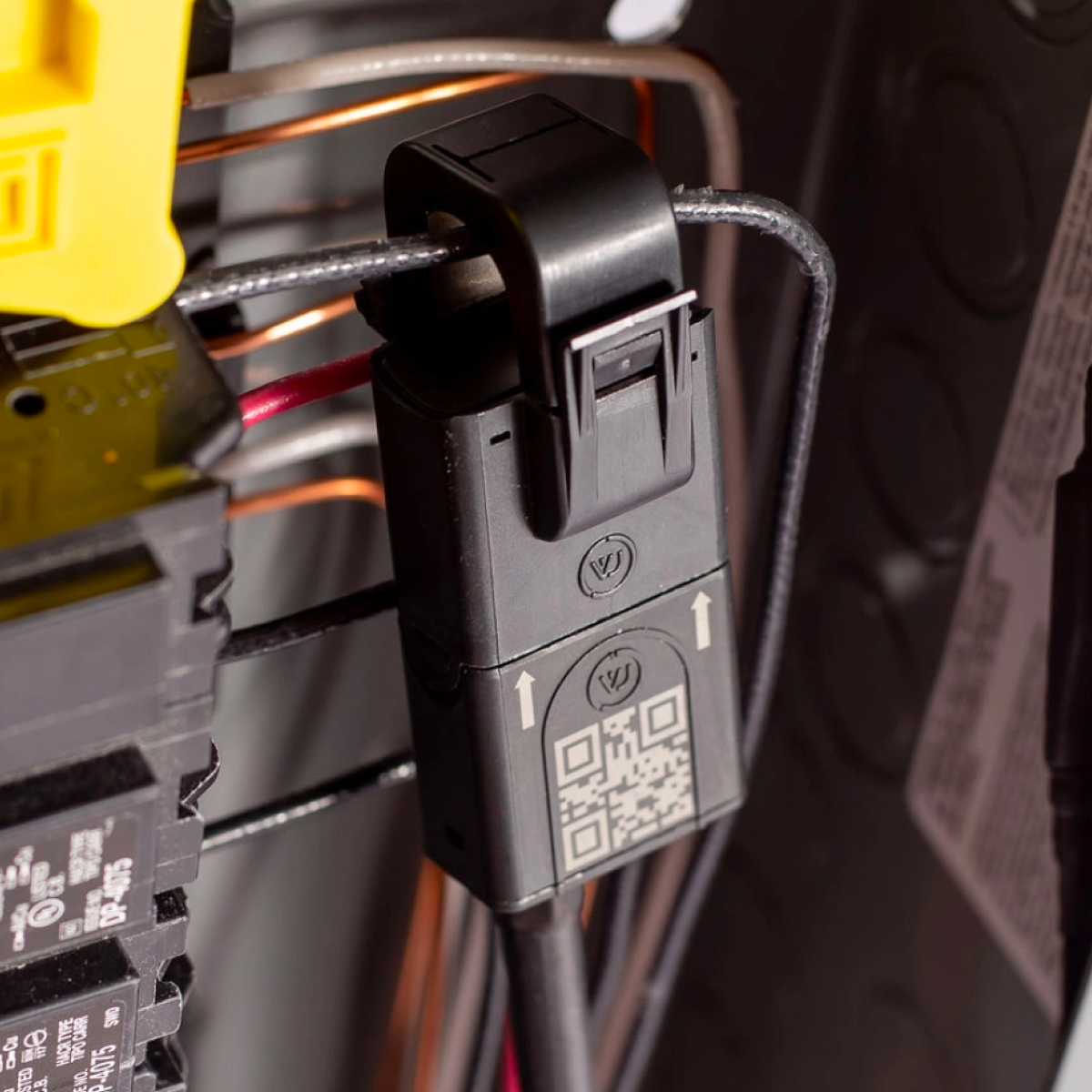 Instant Wireless Sub-Metering
The HotDrop embeds several patented and proprietary technologies that enable it to inductively charge itself on the wire it measures, with no external batteries or wires.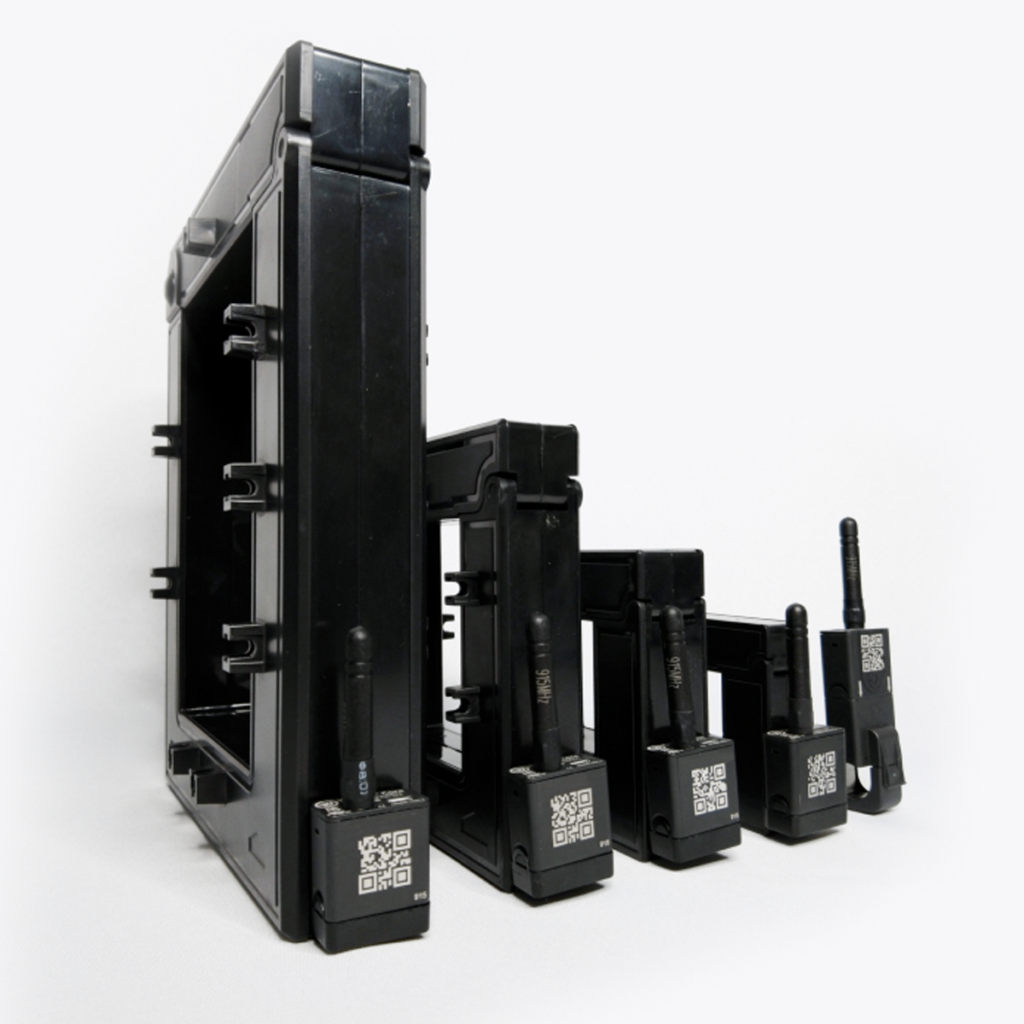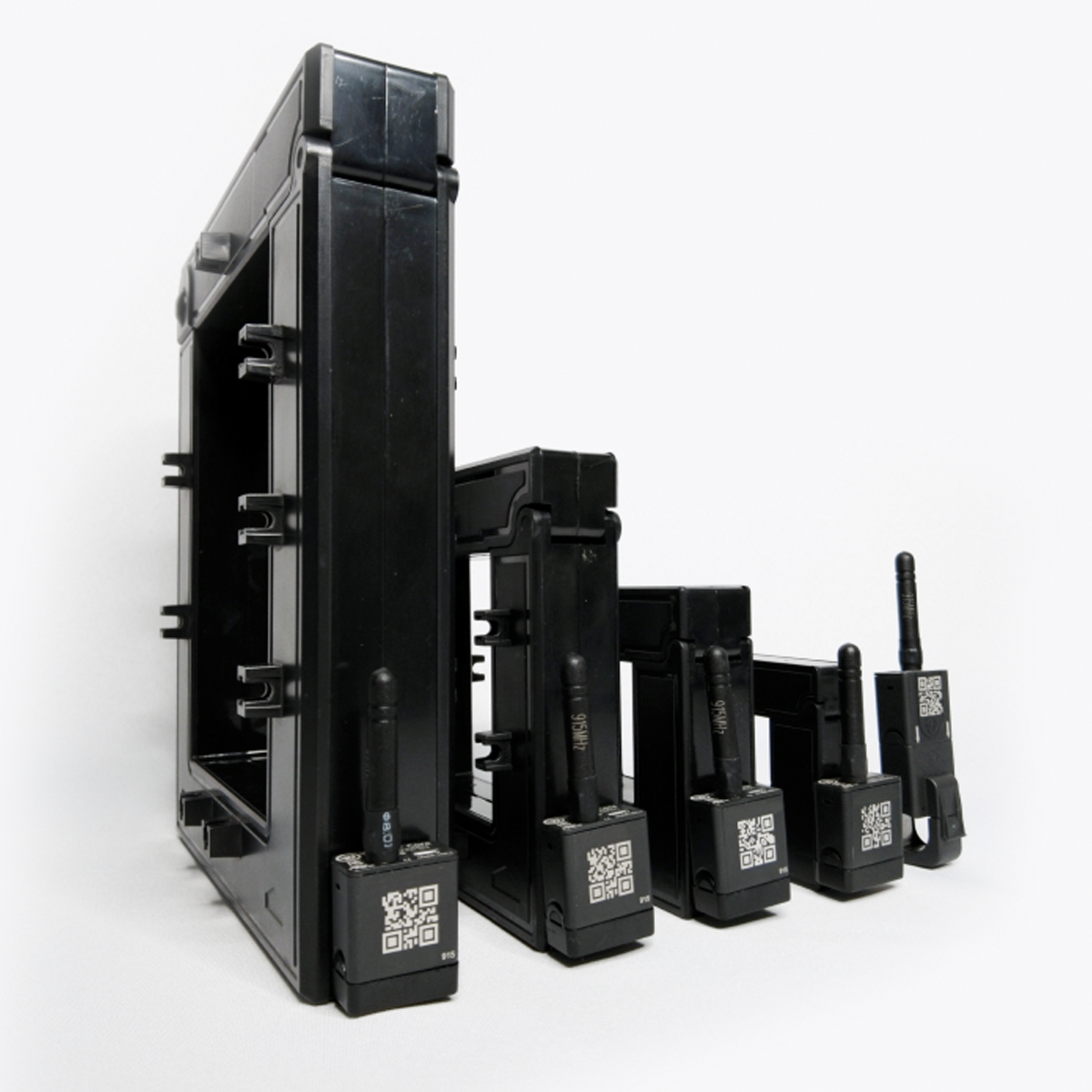 Unlock real-time energy efficiency
Provides state-of-the-art submetering with a simples, easy install and delivers minute-by-minute data instantly. In less than 15 minutes, one HotDrop reports more data than most meters do in a year.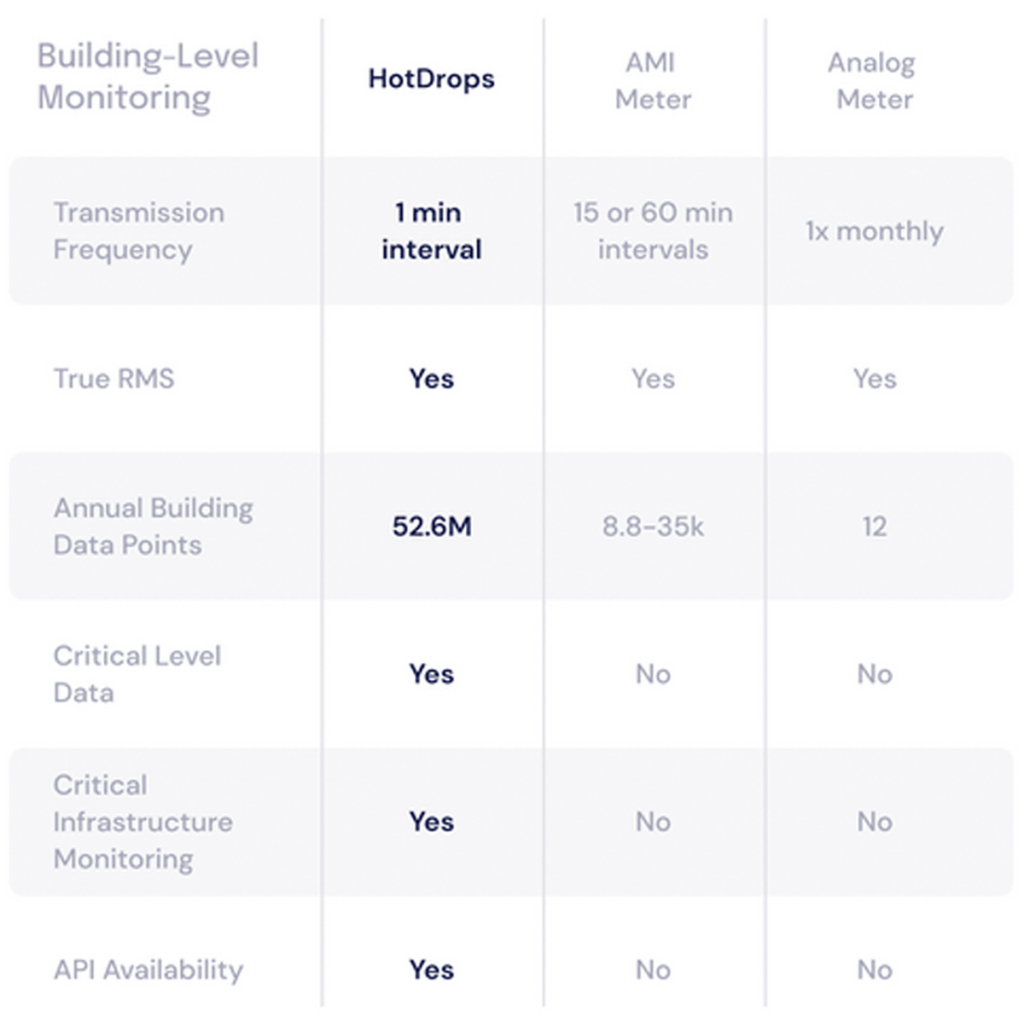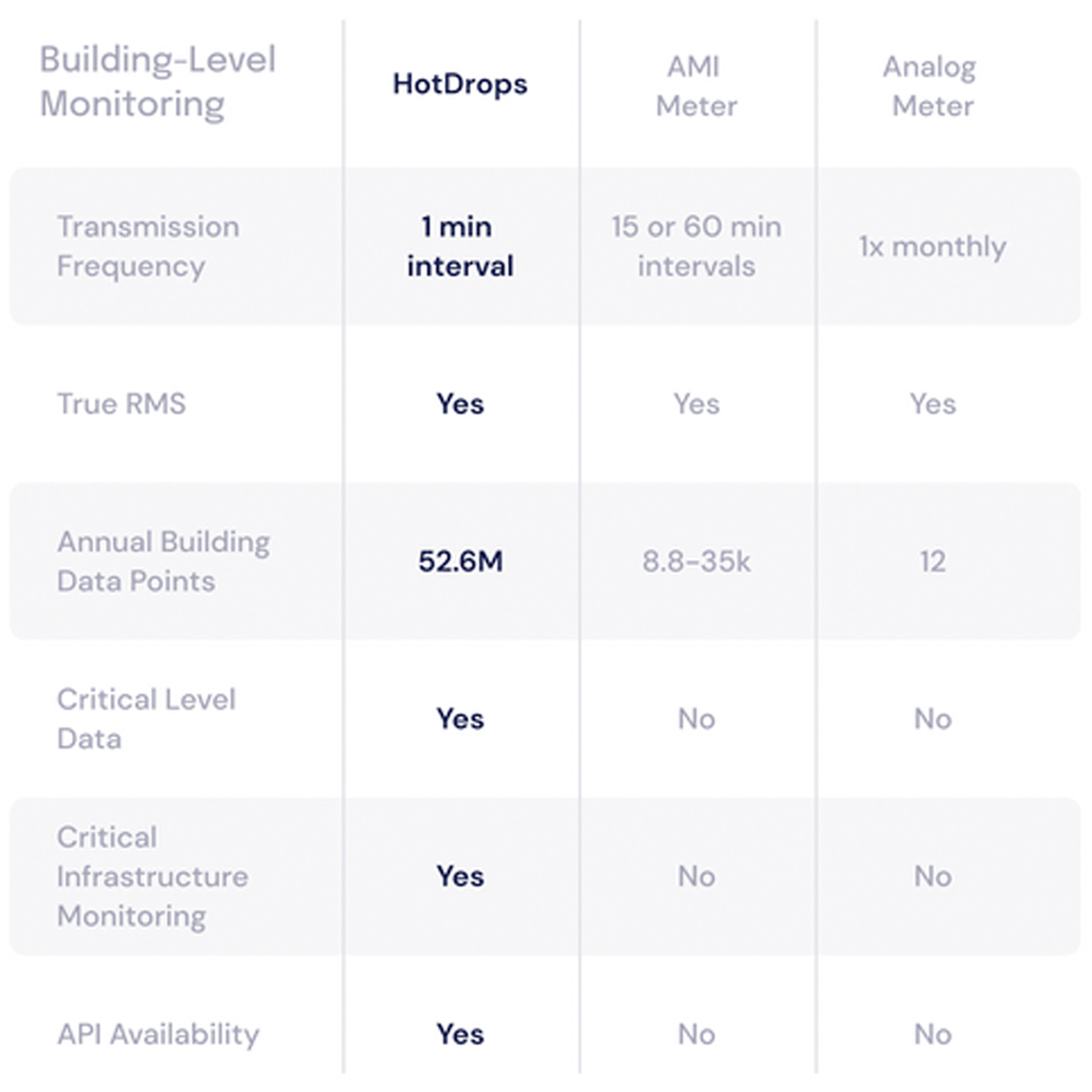 Disruptive data behind the meter
Compared to traditional building energy level monitoring, the HotDrop relays millions of data points in shorter intervals, providing critical level data and infrastructure monitoring.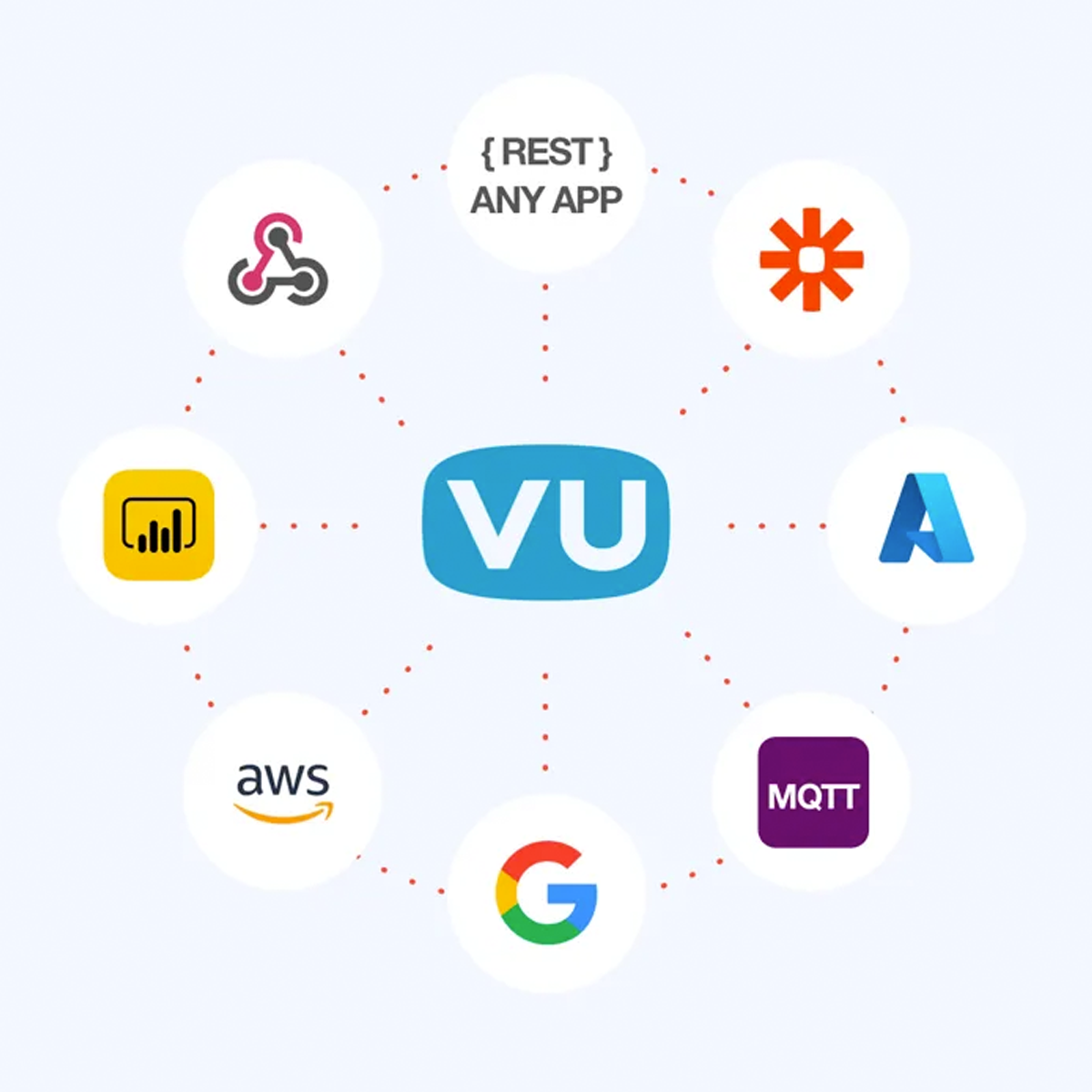 Instantly connect to any app or any platform
After all configuration and provisioning are complete. Simply select the destination, and the normalized data flow instantly into any 3rd party app or platform.
Installation is a snap
Get up and running in minutes!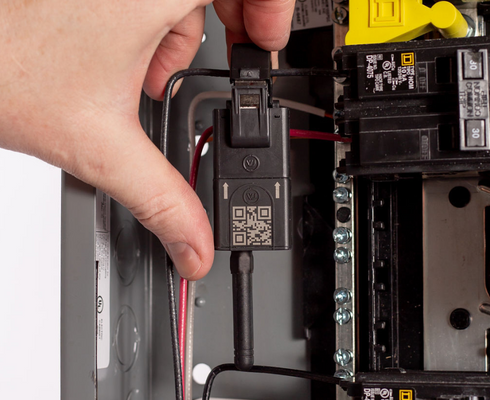 Scan the QR code to onboard your device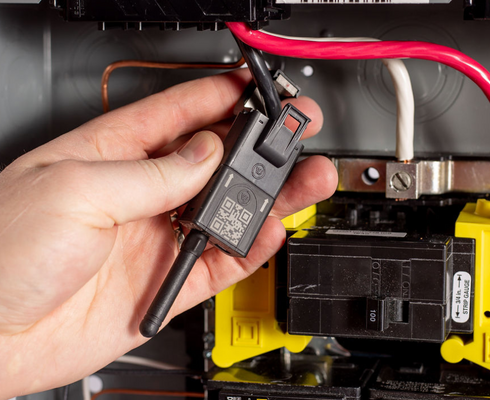 Attach the HotDrop around the wire with a simple click of the latch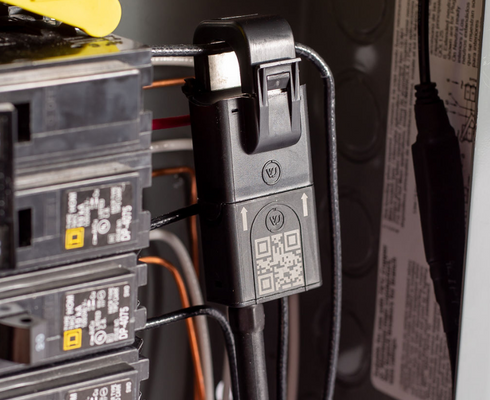 Within minutes the HotDrop will wirelessly charge and begin transmitting data
Product Sizes and Specifications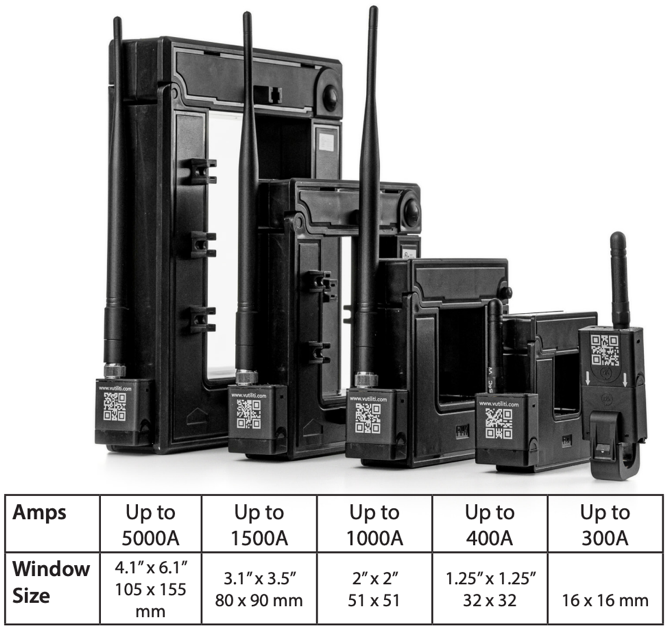 | | |
| --- | --- |
| Security | Dual-cipher rotating 128-bit AES encryption + 128-bit AES transport encryption (3 total) |
| Configurable Data Intervals | 1 TX/min (standard); other intervals available |
| Wireless | Bluetooth BLE 5.1, LoRaWAN 1.0.3 |
| Operating Temperature | -40 to 85 degrees Celcius |
| Sampling rate | up to 6,000 per second |
| Power | Integrated power |
| Transmission | 868MHz SRD, 915MHz/2.4GHz ISM, AS923 |
| Accuracy | 0.017% MoE, True-RMS |
Questions & Answers
Is there a paid plan associated with this solution?
Does this device come with larger CT sizes for higher amperage?
Yes. Larger CT sizes are available for compatibility with up to 5000A.
Does the device require batteries and/or power?
No, the device uses the magnetic current to power itself. No battery or hardwired connection is required.  Just snap it into place, and begin monitoring.
What is the battery life?
Battery life is not applicable here. The device is self-contained using the magnetic current created by the equipment it monitors.
How often does the device send readings?
This device sends readings once every minute.
What data types does this device send?
Using the myDevices software tools, you can extrapolate many different data types based on the specific use case.  These data types include, but are not limited to: amp, kwH, average run time, run time in the last hour, run time in the previous day, total downtime, etc.
Is a CloudVU subscription required?
No, this device comes provisioned to work with the myDevices suite of software tools so that you can use it with any app or platform without a separate subscription to CloudVu.
Does this device work on any LoRa Network Server?
The LoRa Network server is included in the bundle, no need to provision the devices, just turn it on, and start monitoring.  For custom projects, please speak with our sales team.
Deploy Energy Monitoring
Talk to our team of experts to help you deploy energy and runtime monitoring solutions.